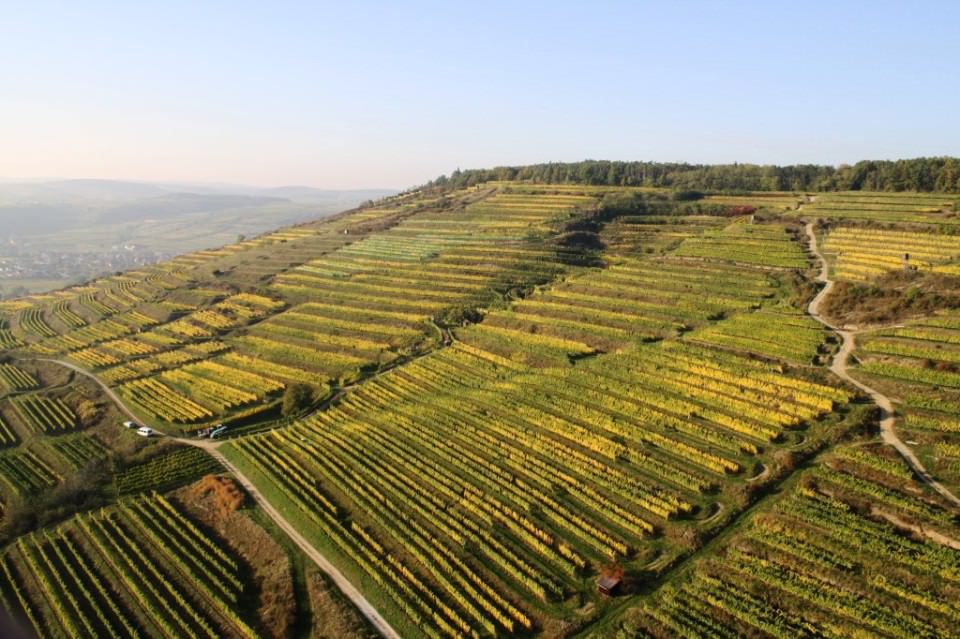 Wine expert Steven Spurrier on a recent visit to India, speaks on the improvements seen lately in Indian wines, the need for education and suggests ways to foster more rapid growth
If I look back, I can punctuate my career in wine writing with my meetings with Steven Spurrier. He is undeniably my favourite wine person, not because of the historic wine coup d'etat he inadvertently engineered in 1976 that became famously known as the Judgment of Paris, and which turned the wine world on its head. But because he is so reticent about his achievements, so eager to share what he knows, and still so keen to learn wherever he goes. Today at 73, Steven's energy levels belie his age. He still has that unmistakable dash, the perfectly cut hair, those pale, very English linen suits and pink ties that have been his trademark style. In other words, he is an understated classic – the DRC of all wine professionals, I would dare to say. (No one, to my mind, put it better than his comrade-in-arms Jancis Robinson on her website more than once.) I think the biggest compliment I have received for my writing was from him, on an article I wrote on him for the leading Indian newspaper I worked with at the time. "That was a seminal article," he told me.
When Steven visited Bangalore a while ago, I was fortunate to be invited to join him over lunch with a few other wine lovers. His schedule was packed, and this would be about the only time I would get to connect with him on this whirlwind visit, bristling with innumerable wine tastings, talks, dinners, and yes – an admission of clubbing the previous night with his hosts, until the wee hours!
At Bangalore's Olive Beach, the stylish Med restaurant, the Sunday lunch was long and satisfying, the conversation engaging. The wines were a selection of India's Grover Zampa's best offerings, selected for Steven's enjoyment and tasting. This included the Grover La Reserve, the first Indian red from Karnataka which he had, in Decanter, famously tagged a 'wine to look out for.' Revisiting the wine years later, he nodded his satisfaction. "I had given it 16.5 then, a solid bronze. At its time it was the best red there was. I'm glad it has kept to its promise," he said. Also in the chiller that afternoon was the Grover Art Collection Sauvignon Blanc 2014, the wine which had caused a grand surprise by topping its category with India's first ever International Trophy just a couple of months earlier at the Decanter Asia Wine Awards 2014. This too received nods of approval for its sharply distinct aromas and palate. Also tasted were the recently-released Vijay Amritraj Collection of red and white wines, served along with grills, salads, signature thin-crust pizzas and more.
Awards, rewards and growth
The conversation, inevitably, turned to wine consumption in India. Despite its solid growth trajectory, the per head consumption in India remains abysmally low. "The Indian consumer needs information and education for growth in this area," he says. "Wine is about 'arrival', it's a social product. People see others drinking it and want to have some." The secret to growth, he believes, is addressing women wine drinkers. "The future of wine is in the hands of women."
I ask him, as a keen India-watcher, how he sees the growth happening. "There's much more focus today than before, for one," he says, "The vineyards are getting older, people are learning more about their wines, travelling to Europe, interacting with winemakers from there. The focus on quality has grown. There's more respect for the vineyard." The other game changer has been the Indian wine companies' yen for international appreciation. To compete in international wine competitions, Indian wines can't be the sweeter-styled entry level crowd pleasers any more. "For an Indian Sauvignon Blanc, for instance, to be served by the glass at a good restaurant or bar in Europe or the UK – it must have quality. This thinking is what's making Indian wines more sophisticated," says Steven. "For Grover to win gold at the Decanter Awards is an indication of this improving quality." (Later, I give him a potted history of the new trends and entrants in the Indian wine market. He listens keenly.)
China is way ahead of India when it comes to wine, with their much-documented growing proclivity for buying expensive Bordeaux earlier, then Burgundy. There's been a dip because there's been a government clampdown on extravagant gift-giving. "But China is becoming a mature market. Though there's still unsold inventory, corks not pulled on so much wine that's brought there. India's advantage is that you speak English here, which makes communication on the subject so simple; wine is an agricultural product, regional in character – so simple on a basic level. It's only when you go upwards that information gets complex. The Indian wine drinker must get access to the basic information for it to make sense." Herein lies the key to growth, he adds.
Steven's advice: Bag it
He has some advice for Indian wine companies to beat the system of exorbitant taxation that plagues our wine story. And yet also addresses the new wine consumer in the most direct way possible: bag-in-box.
"This is an important form of packaging to consider. Getting wine by the glass to Indian consumers is the key to growth. You can't expect everyone to buy a bottle straight out. And if you're selling wine by the glass, it needs to be kept fresh. Wine machines can be off-putting; it takes all the romance out of wine. Here's where bag-in-box wins: it keeps wine fresh for several weeks – so for hotels and restaurants, there's no oxidation problem. You can also offer a 125ml glass of wine, or a 250ml glass, or more. It offers ease of service. Yes, I agree, a certain type of client might prefer to buy a bottle, but young people would be happy to buy bag-in-box. To them, a buying a bottle may be scary."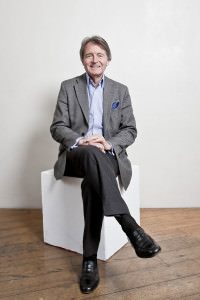 Institutions which are waking up to lowering prices and making wine more accessible are already seeing dividends. "Now some Indian wine companies are making house wines or vino de la casa for hotels and restaurants – these are selling well. Now if you transpose that into bag-in-box, create a special blend so as not to compete with one's own established brands, you end up with a product like the French vin de pays. It's all about affordability and accessibility. Whatever happens, the taxation on volume makes bag-in-box less pricey than wine in bottles. At the end of the day, you're offering customers ease of access to get them to taste your wines. What's not to like!" True.
Steven agrees the Indian wine journey is traversing the long, hard road. But there's always hope, despite all the negatives. "There was a time in Singapore, in the 80s, that if you wanted to drink wine, you had to bring your own bottle. In fact, your own glass too. Things have changed for the better there," he points out.
Meanwhile, Steven has crossed another wine-centric landmark personally, and turned winemaker himself in his typical low-key style. His estate in Dorset, England, called Bride Valley Vineyard, growing Chardonnay, Pinot Meunier and Pinot Noir in 10 hecatres and making the wines by the methode traditionelle. Is he tempted to make still wine? "It would be irresistible to keep back a few barrels of Pinot Noir and Chardonnay for still wine, but no, we have not," he smiles. His wife, Arabella is the vigneron, and the portfolio includes a Blanc de Blancs, a special Cuvée Reserve and a rosé sparkling.
As with everything Steven does or says, the results of this project is eagerly awaited by the pundits. No surprises – after all, 'Stimulos Adde' or 'spur on' is the Spurrier family motto. The first vintage in 2011 was harvested in the month of Steven's 70th birthday (a picnic at his vineyards where he was toasted by friends including the likes of Hugh Johnson OBE and Michael Broadbent MW), and released in 2014 through Liberty Wines, UK. "Like bottled Englishness," tweeted Anne Krebiehl MW.
One expects no less.