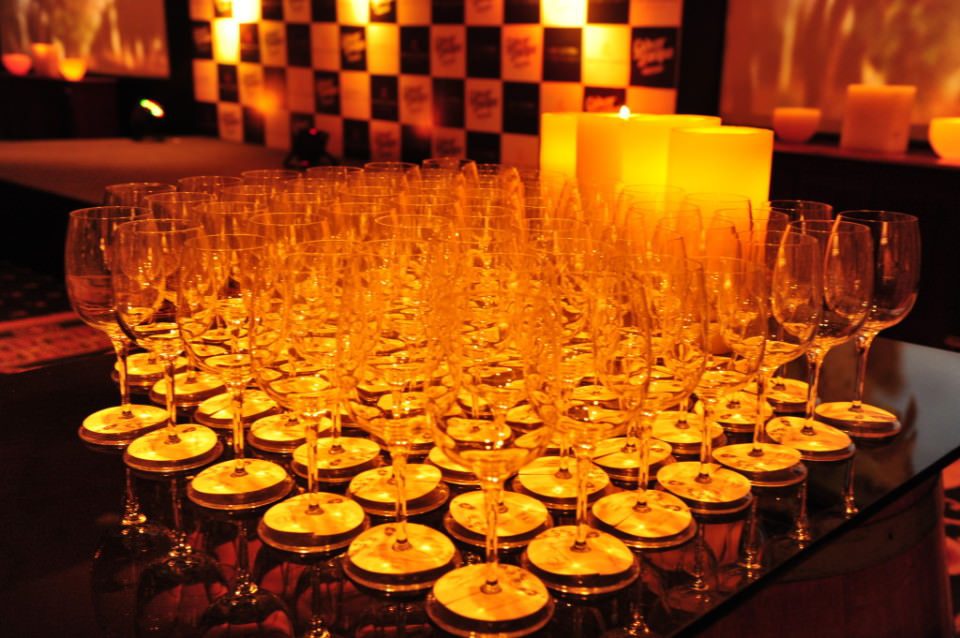 Rolling green lawns. Food stalls. A fun bazaar selling knick nacks, from scarves to costumjewelry and bags. A large sound stage, where a band is warming up. Groups of people relaxing on the grass, a glasses of wine in hand.
Is this a picture from the NYC Wine & Food Festival held annually in the autumn in New York? Or the New Orleans Wine & Food Festival? No. Actually it's the Grover Wine Festival, held on Satuday 21st February in Bangalore for the first time. Following hard on the heels of the now-established Sula Fest, the wine festival by Sula held at its vineyards/ in Nasik, Maharahtra early each year, the Grover Wine Festival aimed at creating a happy ambience of popular bands playing into the night, where people could sit with their wine and just chill.
"Look at this," Sumedh Mandla, the CEO of Grover told me, indicating the scene on the lawns of Bharatiya City, a spacious location known hitherto for its hip music concerts. "This is the way it happens the world over." Certainly the laid-back vibe, and the perfect fit of wine and music amidst the rolling greenery made for a Saturday evening with a difference.
It certainly is something that Bangalore needs. With the city's unchallenged reputation for musical savviness for virtally every genre of music, and Karnataka's reputation as a wine-friendly-hub, it's surprising no one decided to do this earlier.
The Grover Wine Festival was ticketed, to keep the crowds controlled. Besides good music and food, there was the weather. Once the afternoon sun disappears over the horizon, Bangalore evenings are so cool and delightful that few other cities can.
Of course, this is just the first year, and Mandla promises it will grow bigger and better each year. Bangaloreans look forward to that.
Meanwhile, in the other wine producing state, Maharashtra, the Sula Fest, another wine and music extravaganza hosted by India's best known wine company, Sula, has been going great guns. It had 11,000 visitors this year, I'm informed, an ever-growing number. Music acts ranged from iIndie-rock band Young the Giant to Lucky Ali. And I've seen photos of Accolade's Nick Pringle with bottles of Hardy's Stamp in hand, sleeves rolled up and have a great time pouring his wines at the Hardy's lounge that was especially set up at the event.
So will the whole annual wine festival thing grow into something significant in India? Something that travellers can plan their trips around? Maybe to some extent, with the bigger companies. Perhaps it will also grow over time. More wine companies need to see the possibility of growing their brands through this medium. More sponsors need to come forward. Offerings need to be seen as worth travelling for – everything from accommodation to the price of wine and food needs to be sensibly thought through. After all, these aren't just marketing ploys, they are tried and tested ways to grow wine brands, with the youth of the country looking for something new and interesting, and with wine lovers everywhere.