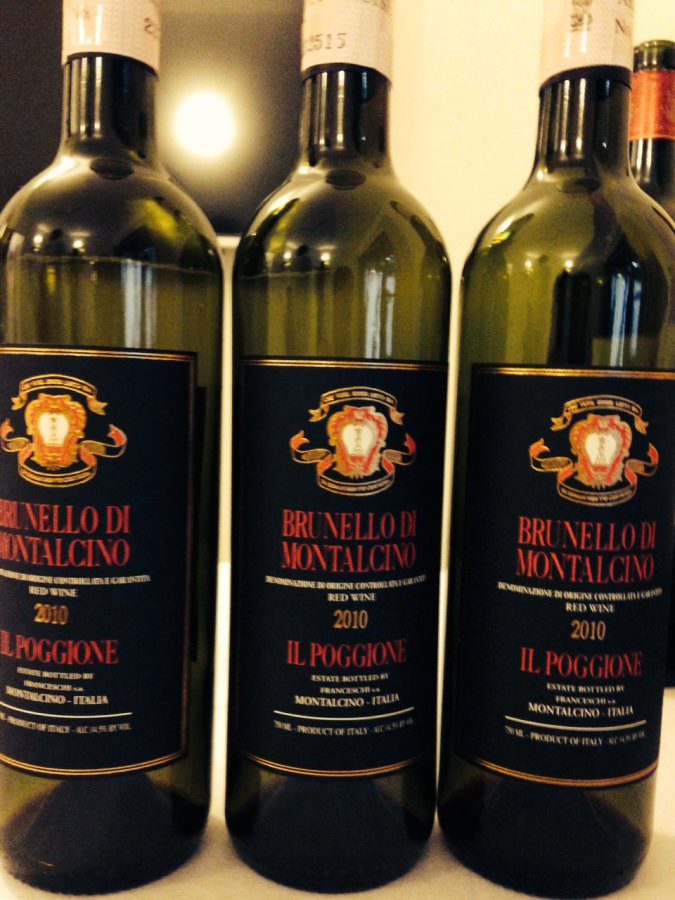 Last Sunday was a quite red-letter day for me, wine-wise.
I returned from a hectic trip, fighting jetlag and exhaustion, straight to a wine dinner. But in a few short hours, I went from wrung out to exhilarated. Blame it on the wine.
It had started when a friend asked me to help out with the wine selection for a dinner being hosted at his home. I wasn't really sure how I could juggle both my travel and this, at first. I had a hectic week of work, and curating a wine dinner requires some planning and effort, to say the least.
And then I heard about the wines.
The host (my friend's friend, who was bringing his wines into town and hosting the dinner in honour of his visiting business associate, a leading Swiss watchmaker, along with a group of friends) has an enviable cellar, and over an hour-long phone chat, as I heard about some of the wines he was offering up as choices, it became hard to say no. The host was keen to offer grand cru classés from the Left Bank of Bordeaux, along with his personal favourite wine, a 98-point Châteauneuf-du-Pape. And options to finish with a first growth Sauternes. I would need to curate and source the rest of the wines and stitch the whole wine menu together.
I was sold.
So I started working on the wine list. A few calls to importers known for their stellar wine lists, and I began putting it all into the order it deserved. This was an exhilarating project.
Chef Abhijit Saha worked personally on the menu and in the kitchen on the evening, pulled out the stops with food to match. The wine notes I wrote up very simply, only to give a brief impression of the excellent wines we would taste. I wanted the guests to form their own conclusions. The challenge of finding sufficient decanters for all the red wines (two hours in the decanter) for the evening was handled through help and collaboration.
The aperitif wine served with a selection of hors d'oeuvres would be Hugel Gentil 2013, a wine of restraint, balance and breezy easiness which belied its formidable ancestry – from Alsace's Famille Hugel. It would be refreshing, elegant and just right to lead into an evening of serious wine quaffing paired with multiple courses.
While I was keen to stick to Old World wines right through, in keeping with the 'timeless' theme of classic Swiss watchmaking, I was convinced to try out a New World classic, a Rutherford Chardonnay from the Staglin Family Estate – the Salus 2012. A first impression of fruit – pear, melon and citrus eased into length and complexity from the wine's barrel ageing – this was a perfect counterpoint to the light, flavoursome seafood bisque.
Course: Herb & Lemon Grilled Seafood Bisque, black olive powder, garlic crumbs and mixed greens/ Fresh burrata, carpaccio of beetroot agro dolce, fig, black olive powder, garlic crumbs and mixed greens
 Wine: Salus Staglin Family Vineyard Estate Chardonnay 2012, Rutherford, USA
Cult Napa Valley wine by the philanthropist Staglin family. All profits of Salus go to support brain health research. A barrel-aged and barrel-fermented Chardonnay of complexity and balance.
So, on to Bordeaux for the first course. The host had sufficient Clarendelle 2007 to keep the guests happy, and I knew it had the gentle elegance and delicate fruit that made its first-growth cousin, Château Haut Brion so well-beloved of connoisseurs. The host was keen to add another grand cru classé with this course, and this one was a personal favourite for me – Château Giscours 2009 came in magnums, was drinking superbly on the night, and paired wonderfully with the tenderloin done perfectly à point.
Course: Picada of grilled tenderloin/ chicken, Gorgonzola, truffle oil flavoured cauliflower puree and petit vegetables
Wine 1: Clarendelle 2007, inspiré de Château Haut Brion, Bordeaux, France
Made by Haut Brion's own winemaking team in the style of the premier grand cru classé, Bordeaux.  Prince Robert of Luxembourg says of his wine: "Clarendelle's style and structure represent elegance, complexity and balance."
Wine 2: Château Giscours 2009, Margaux, Bordeaux, France
Impressive third growth grand cru classé from Bordeaux. Textured, polished, creamy with ripe tannins and smart acidity. "The finest Giscours in my professional career." said Robert Parker, 93 points. WS 95 points.
Bordeaux done, it was time to move to the main course – Chef Saha's specialty of sous vide lamb – and with this, bring out the
big boys of Old World wine. Il Poggione Brunello di Montalcino 2010 wasn't awarded 98 points by Wine Spectator for nothing, and having had the privilege of visiting the winery in Sant'Angelo in Colle and meeting the unassuming genius winemaker Fabrizio Bindocci, I knew what this vintage could hold. (I must say here that I think it will drink even better over the next 5-8 years, or even more.) It came with another stunning gorgeous wine from a region that remains one of my firm favourites for complex red wines – Châteauneuf-du-Pape. The Clos des Pape 2003 from Domaine Paul Avril sang in the glass and on the lips. The magnums had help the tannins integrate perfectly to create a wine of depth, length and utter complexity. You could drink this and sigh 'enough'.
Course: Sous vide cooked rotolo of lamb with porcini red wine risotto, porcini and red wine jus/ ricotta-stuffed Morel, red wine risotto, porcini and red wine jus
Wine 1: Clos des Pape 2003, Domaine Paul Avril Châteauneuf-du-Pape, France (more…)