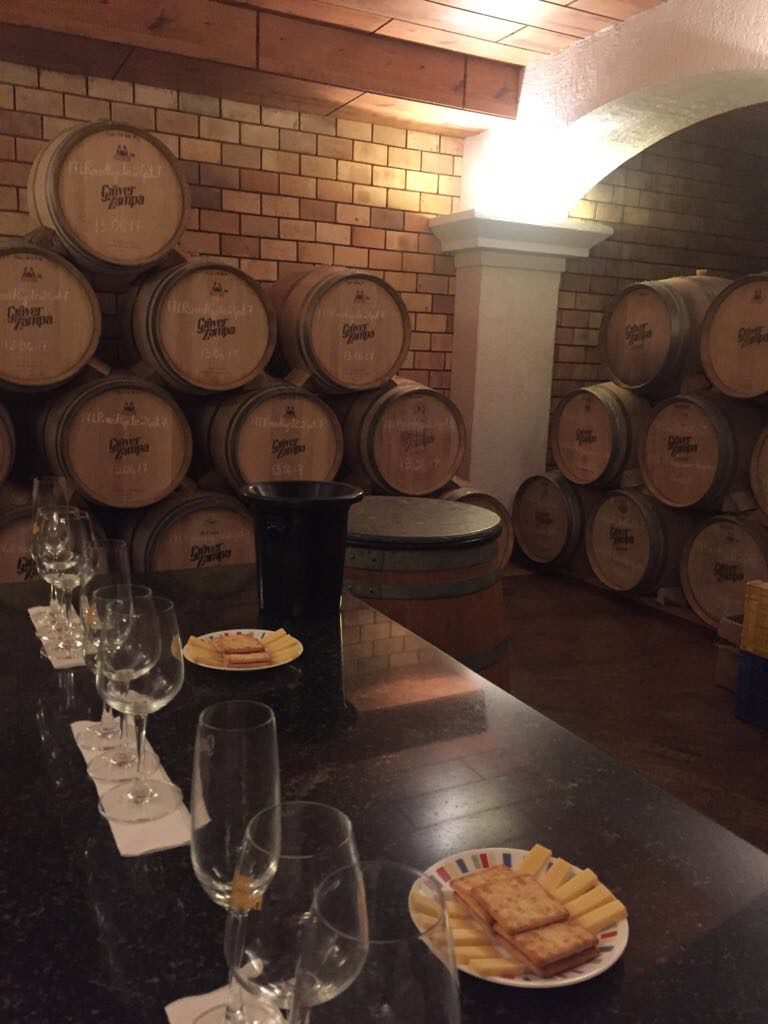 Two things had a major impact on the Grover story – the merger with Maharashtra-based wine producer Vallée de Vin in 2012 made it India's second biggest wine producer. Shortly before that came the entry of young Karishma Grover as assistant winemaker, qualified in viticulture and oenology from UC Davis and fresh from working in the Napa Valley. She brought along with her new ideas and a new commitment to making quality wine in India. Today, Grover Zampa Vineyards is notching up new achievements and marking new milestones
I'm intrigued by young people who decide to go into their family business; it is getting rare these days. But Karishma Grover is no typical young person and winemaking is no common family business.
'A switch flipped somewhere inside…'
During our chat at the winery I ask her about her debut into the wine world. "I'm fortunate that wine was my family business," she replies. It was far from an automatic choice, however. A science student at JB Petit school, Mumbai, she describes herself as the odd one out among the super-focused science nerds – a self-described 'back bencher.' "In India, half the science students typically go into medicine, the other half engineering. But neither was for me. I just couldn't wrap my head around physics. So I was kind of spitballing, when my mother said why not try your hand at winemaking?"
Karishma agreed to give it a try though she was still far from convinced. Then came her aha moment. Famous flying winemaker Michel Rolland, who was consulting with Grovers came to town on one of his visits and her father Kapil agreed to let her tag along with them. "I was about 15 or 16 at the time, and Dad scared me by saying 'be quiet, behave, no whining', and so on." But those five days turned into a life-changing experience for the young girl. "A switch flipped somewhere inside and I was riveted. For me, the biggest thing with Michel was that he treated me like an adult and a professional. He would take the time to answer every question I asked, whether in the vineyards or about winemaking. There was a good amount of learning and plenty of respect. I quickly fell in love with wine – the lifestyle, the wine pairing with food. In five days what was until then a 'maybe' career became my whole life."
Mind made up, it seemed natural for Karishma to move on to study viticulture and winemaking at the University of California Davis in the United States. "What struck me right away was the difference in teaching styles between the US and India. Here, you're rarely encouraged to challenge your professors; there's little or no dialogue. In the US, our professors were from the top of their fields – from microbiology to viticulture – but they were so open, so interested in conversation and debate, so ready to have their ideas challenged. It was brilliant."
This openness has defined her management style, she says. "It's now integral to who I now am. I like positive attitudes, especially since I entered the industry so young. There was always something to learn, to open your mind up further." She also fosters it in turn in her team. "Each one is invested in their work, and that, in turn, helps improve end quality." She encourages lateral thinking and believes competition is healthy.
Karishma offline
What does Karishma do when she is not making wine?
"My biggest passion is television. I'm obsessed with reality shows like the Real Housewives. They are addictive. I spend an hour or two a week catching up on my TV shows, in pop culture, movies, reading. I read a few blogs on my days off (I don't work on weekends unless it is during harvest). I love good food so I'm always trying out new restaurants. I'm an indiscriminate foodie – I'm happy to eat anything, even MSG-heavy 'Indian' Chinese. My sister is much more health conscious than I am. I also do a travel blog with my 15-year-old cousin. We love to explore stuff; I'm not driven by doing any greater good here."
Holidays and short getaways are also must-dos. "I'm very particular about my holidays now. For the first four years of working, I didn't take a vacation. Now I take three weeks off every two years and weekend breaks in between. When I travel, I don't go to wine regions – I stay away from anything that's related to work. Work can get stressful at times and a break is good."
Decoding the Indian wine consumer
In 2008 Karishma joined GZV as a winemaker and over time, she has gradually become more involved in the GZV management, especially in the product development space. "Recently I decided to make the move from Bangalore (where the original Grover winery is) to Mumbai (where the GZV head office is located post their merger with Vallée de Vin). "I did it gradually, it wasn't an overnight move. I'm also taking on more responsibility in stages. I believe in tossing ideas around and listening to responses."
As we moved through the tasting, what struck me was the freshness and quality of the wines before us, some were several vintages old. Karishma agreed that wines taste best where they are made, stored in optimal conditions. "They don't suffer travel shock, they are always stored well."
I'm always interested in what wine producers think of their consumers. Do they cater to their needs and tweak their wines to fit popular tastes? Or do they hold fast to their own ideas and beliefs? There's been very little research done on the Indian wine consumer, which makes him/her a fascinating subject of discussion whenever I meet someone from the wine industry. "The Indian consumer is very interesting. I don't think we really know enough about him or her," says Karishma. She recently visited Jaipur and Chandigarh and the trips were a revelation to her. "We are used to consumers in Delhi, Mumbai and other metro cities who are relatively mature wine drinkers. What I discovered and found interesting was the various stages of interest in wine – or lack of – as well as opinions and widely-held beliefs. For instance, there is still largely an assumption that wine is a woman's drink. I don't agree at all.
"There are no absolutes. What I do know is that today's young people don't want to drink what their parents drank. They want to travel a different path. There's also a growing awareness of health benefits (though a bit slower in India than in Europe), but still there. People increasingly want to know who is picking their grapes, growing their coffee and vegetables. People have different reasons for eating or drinking what they do. You cannot generalize anymore."
Even in India, with wine drinking growing at a far higher rate than in Europe, wine lovers come in different avatars. "Some are brand loyal, others are looking for a niche product, or something unusual."
The process of dissecting the consumer and understanding target audiences for wine is just beginning. And it is going to be an exciting ride.
The Grover anniversary winery tasting
Grover Art Collection Sauvignon Blanc 2017
Fresher than the daisies in the vineyard, the bottle (the painting on the label is by noted Indian artist Rini Dhumal) is the only Indian wine to date to have won the highest accolade – the International trophy for the Best in Show International Trophy at Decanter Asia Wine Awards 2014, underlining GZV's top spot in the wine industry in India. (see article here) A refreshing wine with fresh citrus fruit on the nose, it has a neat acidity and a lengthy finish. A great value buy and one of their most popular labels.
La Réserve Blanc 2016
Delicate fruit – pineapple and notes of stone fruit, overlaid with distinct hints of oak. This one is 90% Viognier, 10% Sauvignon Blanc, of which 40% is oak-aged for three months, half in new barrels and half in one-year-old barrels then aged some more on lees. There's a brightness at the finish from the Sauvignon Blanc. An Indian wine which will hold its own with food, especially seafood.
Vijay Amritraj Reserve Collection white 2015
An elegant 100% Viognier and one of Karishma's personal favourites, it is 40% barrel-fermented in new oak. Redolent with aromas of apricot and peaches with traces of vanilla from the oak. A very nice balance and finish.
"When you drink it, it explodes in your mouth," says Karishma, "It takes over your senses. I'm often asked why we make two Viogniers. The La Réserve Blanc is easier to drink. I believe that with the VA white, you need good food to show it at its best."
Both the VA Collection wines have changed and improved since they were launched, I believe.
The Grover Art Collection Rosé 2017
Raspberry cotton candy hues in a glass. Rosé wines have not really got their due, and that is unfair. This one is light-bodied and fresh, perfect for that long summer's day. A 100% Syrah. And my favourite woman-centric Art Collection label by Rekha Rodwittya.
Then came a short vertical tasting – one that held interest for me personally.
La Réserve red 2011 and La Réserve red 2015
Then came a short vertical – one that held great interest for me personally – would this popular red wine have aged well? Not too many Indian wines have crossed this particular Rubicon well so far.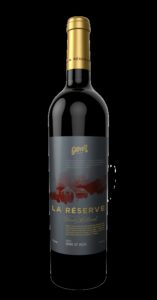 The 2011 had. This sealed the deal for me that La Réserve, an 80-20 blend of Cabernet Sauvignon and Syrah was back where it once belonged. The 2011, now a good six-years old, was softer on the palate than its younger sibling, the tannins mellowed and smoothed, the red fruit still noticeable but receding into more complex aromas. A delight and a surprise.
The 2015 was still intense and concentrated, and opened and developed in the glass as the minutes ticked by and we revisited it. It will be interesting to track as it ages. (A La Réserve fan? Track down a bottle of this vintage and stash away for a while). Both had the same essential flavour profile, the same amount of oak-ageing. Time had done the rest. "It's too iconic to change," said Karishma.
Vijay Amritraj Reserve Collection red 2015
A blend of 55% Cabernet Sauvignon, 45% Syrah and 3% Viognier, it is aged for one year in French oak. Spicier and more complex than its predecessor, the tannins are also chewier. "The flavours are more concentrated than the La Réserve," points out Karishma."In the last couple of years, my love for the VA collection has intensified."
Insignia 2015
The first vintage of Karishma's 'experiment', this vintage is now sold out. Unsurprising, as only 300 magnums were made of this 100% single vineyard Syrah, considered India's most expensive wine when launched. (If you are interested, the latest vintage to be released shortly has 600 bottles, and you might have a better chance at booking a bottle.) It is sold only ex-winery, not commercially. "Single varietal. Double sorting first. Whole cluster sorting, then berry sorting. Finally, oak fermented on skins in French oak barrels. Then bottled and bottle-aged," she says. This is complex, well-restrained. Interestingly, Karishma, despite her own Napa geneology, has steered away from making a big oak-dominant Napa-style bomb here.
"This is a winemaker-driven wine. We don't follow specific rules or schedules here and if there is vintage variation, so be it. We let the wine tell us when it is ready."
Prices of Grover wines for Delhi, Mumbai and Bangalore:
VA Reserve Collection red and white: Rs 1400/1495/1450
La Réserve Red and Blanc: Rs 1050/1000/1050
Art Collection Sauvignon Blanc: Rs 750/675/765
Art Collection rosé: Rs750/675/640
Tours to the vineyards, both in Nandi Valley, Karnataka and Nashik, Maharashtra, may be booked online at http://www.groverzampa.in/visit-us/

Watch the video of my chat with Karishma Grover on her vision for GZV and her thoughts on the way ahead for the Indian wine industry.