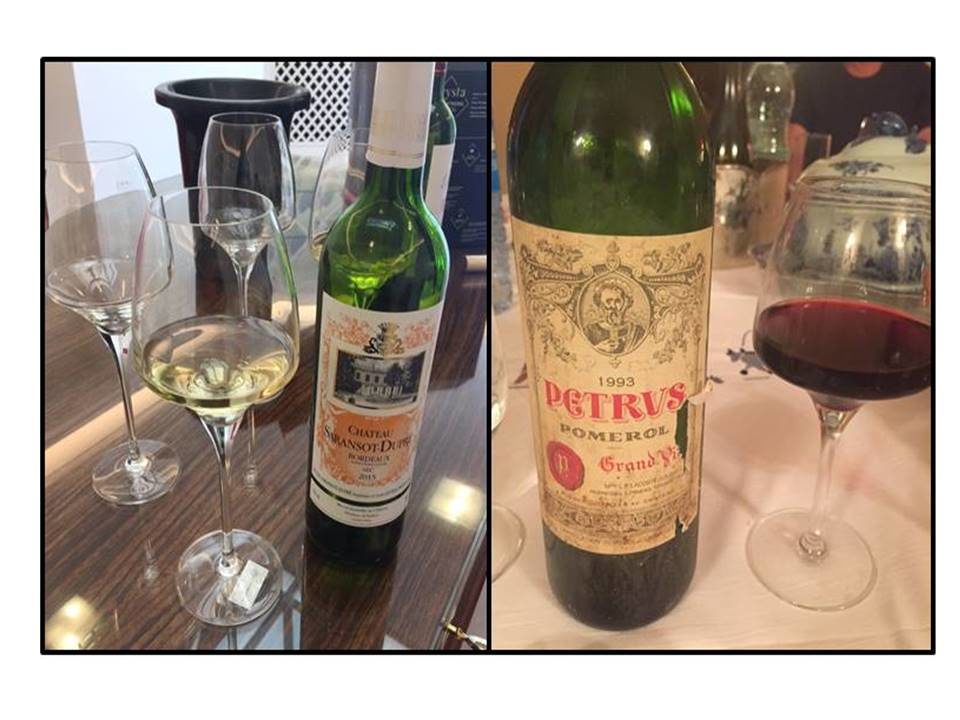 A summer stay in Listrac- Médoc underlined to me why terroir is always king, and what it means to be Cru Bourgeois
After the hustle and bustle of Vinexpo and the oppressive heatwave that engulfed Bordeaux city this June, I headed to Listrac-Medoc for a day of much-needed R&R at a family-owned Cru Bourgeois chateau. The trip, organized by the Alliance des Crus Bourgeois du Médoc, would give me a short but deep dive into the less-familiar category of Bordeaux wines: the Cru Bourgeois.
What's Cru Bourgeois?
Here's a brief, simple introduction. Cru Bourgeois classification lists some châteaux from the Médoc not included in the 1855 Classification of Crus Classés, or Classified Growths. Cru Bourgeois is a level below Cru Classé in the hierarchy of Bordeaux's complex classification system. They are often regarded as Bordeaux's most 'affordable' gems, offering value and quality wines. I would say to those weeping about not being able to afford a top-rated classified growth – try a Cru Bourgeois instead. This is not an expensive wine. These are usually very well made and produced within the much-lauded Médoc region of Bordeaux's Left Bank so offer similar blends of grapes, flavours and structure without the gasp-inducing price tags. And as experts will tell you, several Cru Bourgeois châteaux also produce wines rated higher in quality that some of the famous Cru Classés.
The Cru Bourgeois has a long, complicated history you can read about here. Suffice to say, as of today there are 267 châteaux within the Cru Bourgeois classification spread across the Médoc. I was to visit Château Saransot-Dupré in Listrac-Medoc, owned by the Raymond family.
The Château and the wines
I have had the good fortune to stay in several châteaux in the past where the lodgings ranged from quaint and rustic (Château Giscours' old stables) to grand and stunning (Château de la Dauphine in Fronsac, Château Haut Bailly in Graves). This was the first time I was going to stay in a château that was actually inhabited by the owner-family and not run as a hotel. Experiencing family-style living in Bordeaux was a great lure.
It was a fortuitous time to visit. Château Saransot-Dupré had just won the prestigious Crus Bourgeois du Médoc Cup at the Vinexpo the day earlier, defeating 167 competing Cru Bourgeois châteaux all competing with their 2014 vintages. Yves Raymond, owner-oenologist, was busy with interviews and photo shoots. No better time to learn about his wines.
Saransot-Dupré has a sweeping drive, an imposing edifice like many other château in Bordeaux. But it has a cozy, lived-in air to it. Warm aromas drift from the kitchen, there's a murmur of voices from Raymond's office. Then there is pitter-patter of tiny paws to be heard – the chateau's tiny four-legged babies Maila and Lily come to inspect and approve all visitors. And my room, with its antique French furniture, carpets and drapes, is worthy of long repose.
(more…)