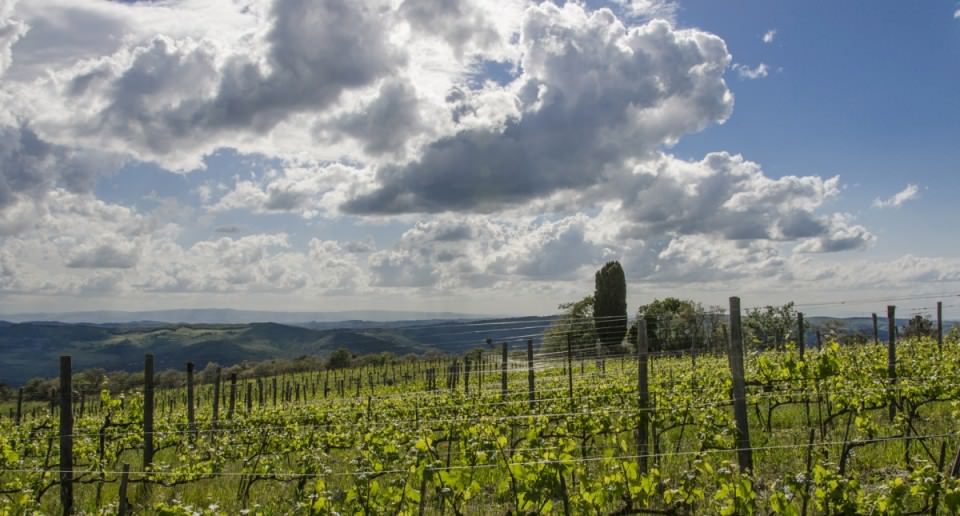 Revisiting the wines of Italy's biodynamic star, Querciabella is something to look forward to. I revel in my second chance.
Five years ago during a trip to Tuscany we drove down a dusty road in Greve in Chianti into what was one of the most naturally lovely vineyards I had ever seen. This was Querciabella, Tuscany's renowed biodynamic wine producer, known for its award-winning, elegant wines, both classic Chiantis and stunning IGTs.
What stood out during that visit wasn't the perfect visuals of historic chateaux, manicured vineyards and grand cellars that one might encounter in many other parts of the world. Here was natural beauty – vineyards wrapped by lush green forests, a dedicated winery team, and finally a memorable tasting of a stellar portfolio of wines – from Mongrana (Querciabella's 'simplest expression') and Palafreno (100% Merlot) to Chianti Classico, their outstanding signature red Super Tuscan, Camartina, and the luminous Burgundy-style white wine, Batàr. Here was something special.
Fast forward to July 2016, and Querciabella's very articulate global export head Giorgio Fragiacomo is on a whistle stop-tour around major Indian cities with his Indian importer Vishal Kadakia of Wine Park, meeting wine lovers and fans, explaining Querciabella's raison d'etre and offering sips of those memorable wines at dinners and tastings. We gather once again to taste Querciabella, this time in the glitzy Ritz Carlton bar in Bangalore, far from those Tuscan vineyards.
"Our biodynamic winemaking is more than just winemaking – it's a belief system," says Fragiacomo, comparing Querciabella to other famous eco-friendly wine producers – Domaine de la Romanée Conti, Chapoutier in the Rhône and Daumas Gassac in the Languedoc. "People thought we were bonkers when we began burying dung-filled cow horns in our vineyards, but when we did a vertical tasting of our wines from before and after we turned biodynamic, the difference was clear. You can feel the richness of the minerals, the extra depth of character in the biodynamic wines."
Querciabella, owned by the passionate vegan and animal rights activist businessman Sebastiano Cossia Castiglioni, went organic (1988) and then biodynamic  (2000) with its vineyards in Greve in Chianti and Maremma (once mosquito-ridden swampland) way ahead of its time. It went about minimizing levels of sulphur, using 100% natural yeast, eschewing the process of fining or use of herbicides, harnessing the power of nature (mycorrhiza  fungi grown to transport nutrition deep into the soil) alone to produce award-winning wines. The grapes are transported in impossibly small and, dare I say, economically unviable eight kilo crates just to sustain quality. Expense isn't spared. It's the end product that counts, sure, but also important is the process of getting there. That, in brief, exemplifies their belief system.
We started our tasting with the Mongrana 2012, my go-to favourite for everyday drinking, a juicy yet softly elegant blend of Sangiovese, Merlot and Cabernet Sauvignon. Then came the Chianti Classico 2012, the perfumed red fruit softened with hints of oak; excellent balance and acidity, and crying out for a plate of pasta Bolognese on the side. "Sangiovese is like Pinot Noir," says Fragiacomo, "Finicky and site specific." (more…)