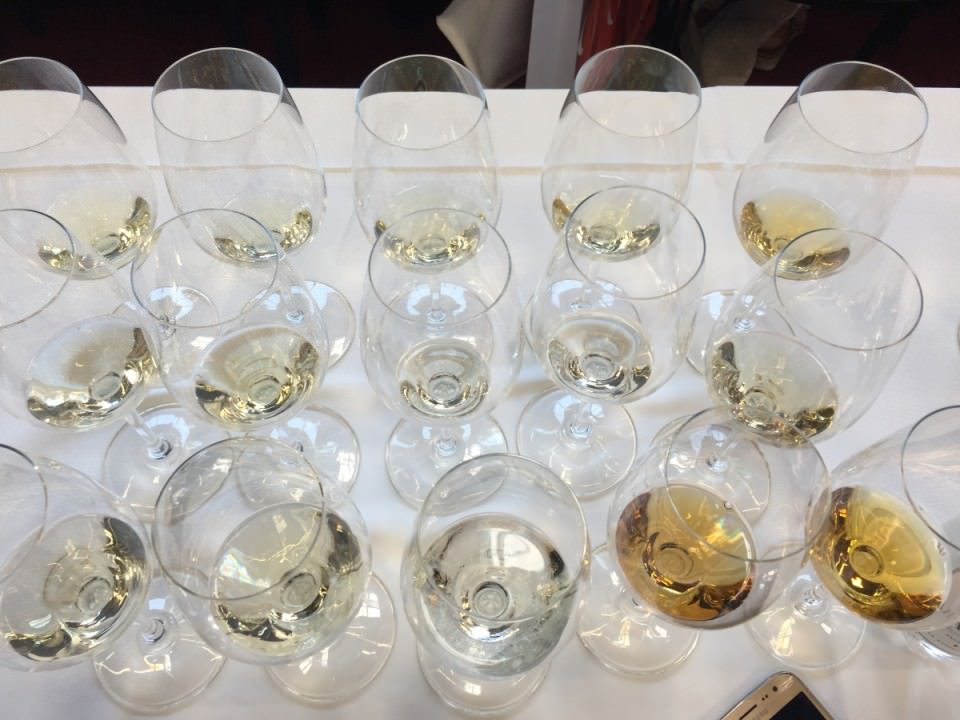 The Institute of the Masters of Wine Riesling master class at Vinexpo 2017
One of the instructional highlights of Vinexpo 2017 was the Greatest Rieslings from Around the World master class presented by the Institute of the Institute of the Masters of Wine on 20 June 2017, first session of Riesling Day at Vinexpo.
In terms of sheer accumulated knowledge and experience the six MWs on the dais were hard to beat. They included some eminent names: Gerard Basset MW (with more letters after his name than the Oxford dictionary), Justin Howard-Sneyd MW, Roman Horvath MW, Markus del Monego MW and Mathew Deller MW, moderated by Debra Meiburg MW. Each had picked the bests Rieslings from a single country of their choice: Austria, Alsace, Germany, North America, Australia.
Riesling, said Meiburg, was the "wine grape that wine lovers revere but the market knows little about," echoing common perception: Riesling was a conoisseur's delight with few takers commercially.
The class was broken into 3 sections for tasting: the Dry Flight, the Open Flight, and the Off-dry to Sweet Flight.
The Dry Flight:
Red Newt Tango Oaks Vineyard Finger Lakes Riesling 2013, U.S. 10.6% Alcohol (Alc) pH 3.15, Residual Sugar (RS) 6 g/L.
Pechstein Riesling Grosses Gewächs, Reichsrat von Buhl 2013, Germany (A modern approach to winemaking reflected here, showcasing Riesling away from the typical petrol character. Alc 13.2% pH 3, RS 1.1g/L. Ripe fruit, minerality and lively acidity; a delight.
Brundlmayer Zöbinger Heiligenstein Alte Reben Riesling 2015, Austria My favourite, not just because I've tasted Willi Brundlmayer's exceptional wines at his Kamptal winery 2 years ago. This Riesling was from his premium 9 acre holding Zöbinger Heiligenstein, and led the MWs to comment on the similarities between German and Austrian Riesling. In Austria, Riesling comes in as #2 in popularity after Gruner Veltliner. Al 13.5%, RS 4.9g/L. (more…)