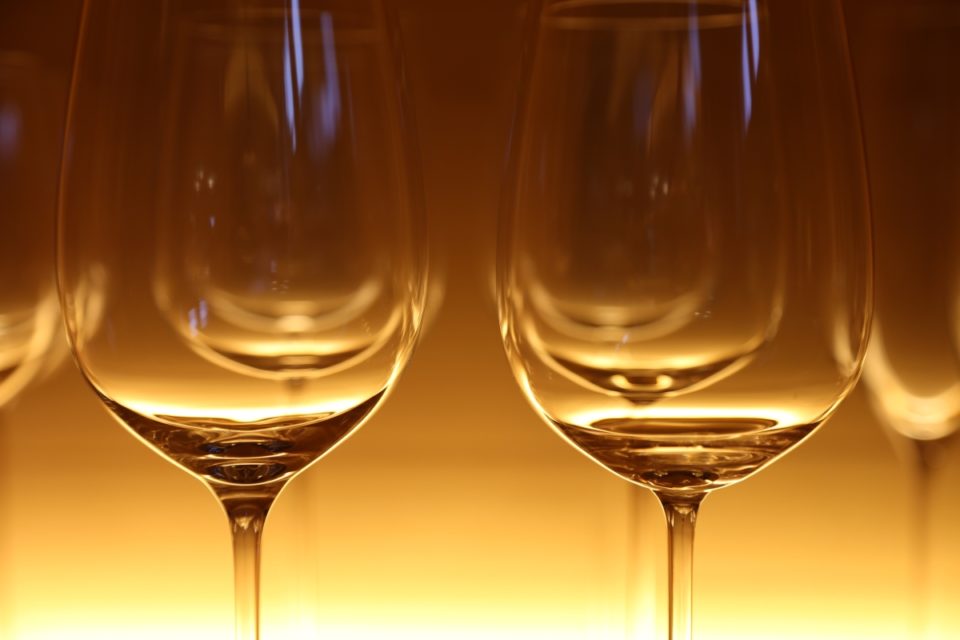 The results are out for the Decanter Asia Wine Awards (DAWA) 2017 recently held in Hong Kong, and there are several interesting points to note – among them the positive showing by several Indian wine producers who scooped up several medals and commendations
 3235 wines from around the world were judged at DAWA 2017
Judged by over 50 qualified judges
15 wines received the topmost accolade – Platinum Best in show.
China wins 69 medals plus commendations
India wins 6 silver, 12 bronze medals, plus commendations
Stellar showing in the medals tally by China, Argentina and Australia, as well as New Zealand and France.
India's shows its 'metal'
The Indian wine industry has been participating in several international wine competitions for a while now. And while it is not fair to compare the fledgling wine industry in India with bigger, older and more regulated ones around the world, things seem to be looking up overall.
Silver medals for India included two for Grover Zampa Vineyards, for La Réserve 2015 (91 points), its popular red wine blend, and Vijay Amritraj Reserve Collection 2016, a 100% Viognier (90 points). This, along with 8 bronze medals, making it the biggest winner from India. (My recent blog post on GZV award-winning spree, here.)
Fratelli Wines based in Solapur, Maharashtra, also picked up two silvers, for their MS Chardonnay/Sauvignon Blanc 2015 (92 points) , a collaboration between international wine veterans Masi and Spurrier, and the Vitae barrel-fermented Chardonnay 2015 (92 points), along with 3 bronzes. KRSMA Estates situated in Hampi Hills and known for its small but strong portfolio, won two, a silver and a bronze each for its KRSMA Cabernet Sauvignon 2015 (90 points) and Sauvignon Blanc 2017 respectively. Somanda Vineyards of Nashik, Maharashtra, won a silver for its Soma Brut Cuvée 2015, a 100% Chenin Blanc (90 points). Interestingly, 3 Indian rosés received high scores at the awards – two still and one sparkling  – in a country where rosés have still to reach wider acceptance.
Judged the best
Sonal Holland MW, who became India's first Master of Wine last year, was one of the new additions at DAWA 2017 to a jury comprised of several heavyweights from the world of wine. She explained why Decanter, as a wine competition, garners so much respect: it is considered "a benchmark for wine competitions" because of the systems it adheres to. "The quality of the judges was world class and they were meticulously selected. The judging was based purely on merit in the context of the specific flights of wines being tasted. Every wine was discussed in detail, with the Vice Chair presided over discussions to ensure nothing was overlooked for the final outcome. No Indian jury member was permitted to judge any of the Indian wines." It was a sterling exercise, one made more so by the fact that there were 3235 wines entered in the competition, and each had to be tasted. Heading the list of judges as the Chair, DAWA 2017 was Steven Spurrier, while other big name international judges at the competition included Gerard Basset MW MS OBE and Andrew Jefford, both of whom have earned themselves widespread respect in the international wine circles.
China won 69 medals and many more Commendations, bringing to the fore the usual old India-China comparisons. But we should move beyond that, said Holland. "It wouldn't be fair to compare the results from India with China. Every country has great wines, mediocre wines and wines not really fit to exist. It is heartening to know that all the Indian wineries which have won here were deserving ones. We should celebrate our success. It's great to think good work is being done in India, and we should rejoice in the wins."
French-qualified sommelier, author and educator Magandeep Singh of Wi-Not Beverage Solutions has been a judge at the prestigious Decanter World Wine Awards (DWWA) held in London, besides several other noted wine competitions like the IWC. He approves the "pragmatic approach" to judging that is taken at these competitions, including DAWA. "There is a rich talent pool of judges and an opportunity to learn in these competitions, especially in London which is the epicentre of wine. And if any Indian wine producers win a medal, they are entitled to place a sticker from Decanter on their medal-winning bottle, which can help a layperson decide if the wine is worth buying when they see it on the shelf."
Is this a game changer when it comes to selling and marketing Indian wine? Not so much at this point, he feels. "But for Indian producers, there is nothing to lose." (more…)