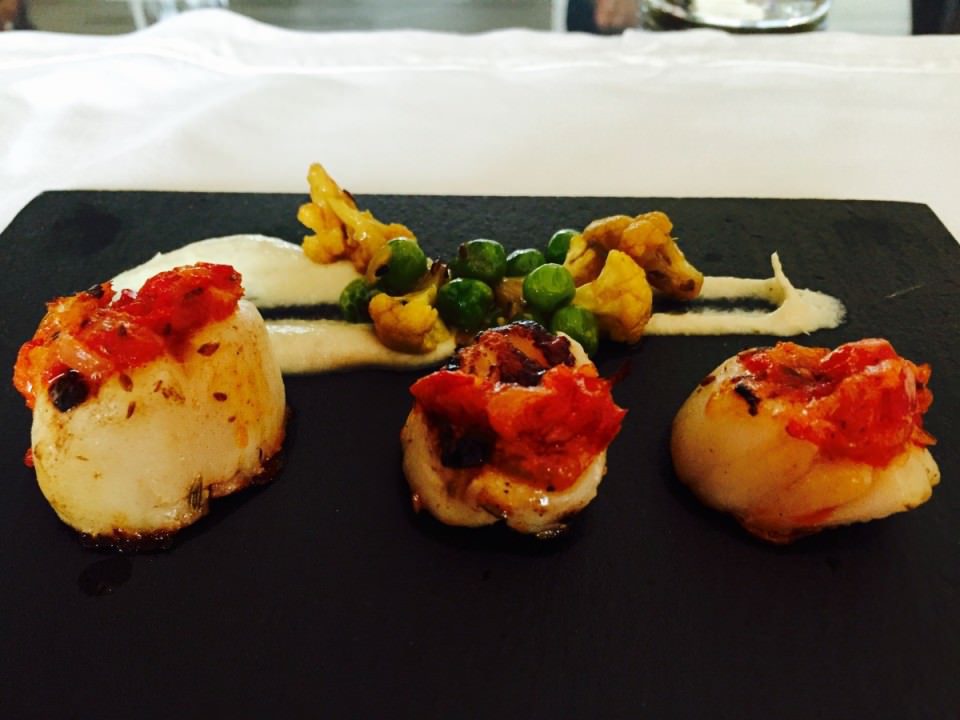 Chef Vivek Singh has a reputation.
A reputation for mixing it up, challenging established tastes and classic styles and adding the unusual to his takes on Indian food.
In Bangalore for a Cinnamon Collection pop up  at The Ritz Carlton's Riwaz from 3rd to 7th November 2015, Singh plans to showcase select classics from his menus at Cinnamon Club, Cinnamon Soho and Cinnamon Kitchen in London. Singh studied with Ritz Carlton executive chef Anupam Banerjee, and like many relationships in the hospitality industry, the ties have endured over the years.
In Bangalore, diners would taste a selection of his specials which have played a starring role in his restaurants over time –  from watermelon jhalmuri, Bangla Scotch eggs (quail egg wrapped in spiced Bengali style beets and veggies), Surf n' Turf (scallop and lamb galouti), rogan josh shepherd's pie, shrikhand– filled cumin profiterole and plenty more. Demos, lunches and wine gala dinners are on the cards – plenty of gastronomic exploration and experimentation to look forward to. (more…)