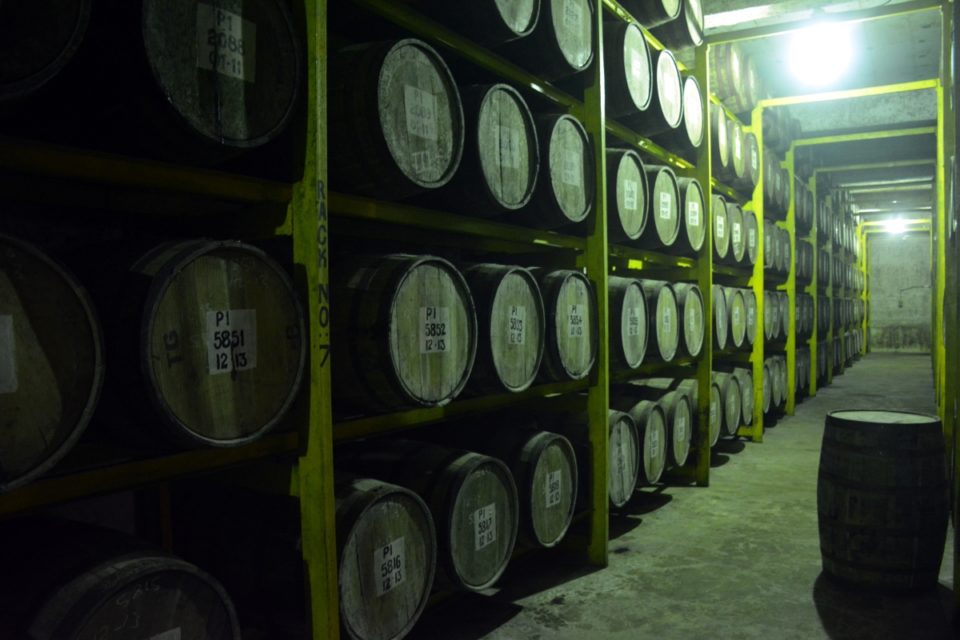 …So I catch up for a congratulatory chat with @indianwhiskyguy, aka Michael D'Souza, the master distiller who made it and the other award-winning Paul John Single malt whiskies
The Indian whisky brigade is on a high. Rapidly gaining admirers and fans for its elegant and expressive single malts over the last decade or so, it's now quite ready to take on the world.
So it seems quite well-timed when globetrotting whisky expert Jim Murray, he of the acerbic wit and golden palate, chose another single malt whisky from India as Asian Whisky of the year 2018, in his latest Whisky Bible released in October this year. The whisky in question was Kanya by Paul John, a new expression from John Distilleries, maker of Paul John single malts. This achievement was no easy job, considering Kanya came up against the best whiskies from Japan, Korea and other star whisky-producing countries.
The man behind the growing portfolio of PJSM whiskies (eight expressions at the last count) is master distiller Michael D'Souza. The soft-spoken professional is virtually the antithesis of every high profile whisky ambassador in the world – no booming voice, rapid-fire marketing patter, glib turn of phrase or LOL humour. But sit for a few minutes with him, and you will discover a human encyclopaedia on whisky making.
Michael is on Instagram as @Indianwhiskyguy, and posts on social media from every exotic destination in the world.  Lucky chap, I tell him. He laughs. "The hazards of my kind of travel is that I'm always working." He clocked 150 days on the fly last year. No mean feat, that.
Excerpts from our chat:
Congratulations, Michael. For your latest creation, Kanya by Paul John being named Asian Whisky of the Year in Jim Murray's Whisky Bible 2018. 
Thank you. This expression was created out of the oldest whisky we had – 8-years-old. But remember, one year in Indian whisky-making is equivalent to four years in Scotland (due to our climate and other factors). So Kanya is equivalent to a 35-year-old Scotch whisky in terms of maturity.
It sounds quick and simple. But it's not as easy as all that, am I right?
No, it's not easy. There's the danger of major wood extraction coming through in the whisky, even to the point of becoming undrinkable. With Kanya, we did achieve something not done in India so far. Next, on the cards, a 10-year-old Paul John, distilled in 2009. I'm hoping one day to produce a 12-year-old.
Of course, we are on a learning curve still. Unlike the Scots, we don't know what will happen (to the whisky) after 25 years (of maturation).
Indian whisky. Give me some perspective on the much-vaunted age statement in our Indian scenario.