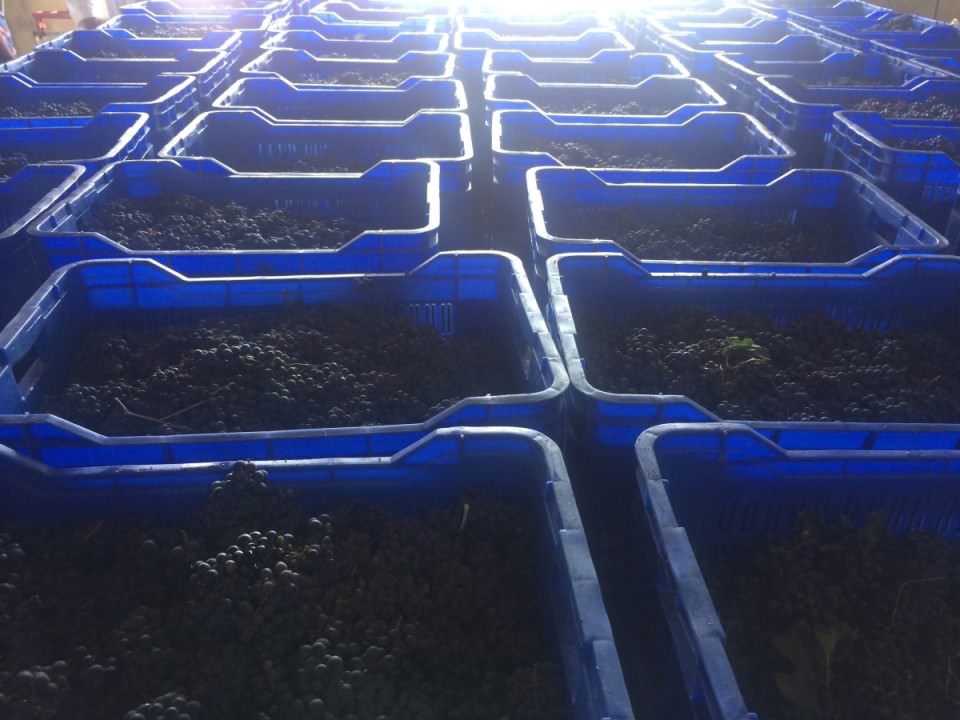 After recounting innumerable tales centred around international wines, Indian wine industry professional Vishal Kadakia is creating on his personal story with his Indian wine, The Daily Dose
Where there is a bottle of good wine, there is a story worth listening to.
This is wine importer Vishal Kadakia's dictum. His company, Wine Park, has been importing a range of handpicked international wine brands from around the world for the last 7 years, establishing itself as a serious name in the wine industry in India. Each wine on his meticulously curated list (he refuses outright any import tie-ups he feels he can't do justice to) comes with a tale: of its origin, how it was made, its creators, its successes and its growth trajectory. This he shares with rapt listeners over innumerable tasting tables and wine evenings. Anecdotal and fun, the stories paint a mental picture of creator, terroir and grapes for his clientele before they buy the wine.
The story so far: In April 2016, when Kadakia announced he was  launching his very own Indian wine, it caused something of a buzz. Things moved fast, and this April his wine, the whimsically-named Daily Dose, is closing on a year on retail shelves. This, I thought, would be a perfect time to check with Kadakia on the learnings of the past year.
The story in his own words, you might say.
The characters, the setting: The Daily Dose is a single vineyard Cabernet Sauvignon, grown in a 6-hectare vineyard in Sholapur, Maharashtra. The 25 metric tonnes of grapes grown are though organic practices. The wine is made by an experienced winemaker, Rajash Rasal, at Maharashtra's Oakwood winery. A total of 20,000 bottles were made in 2015, its first vintage, most already sold out to the hotel and restaurant trade and a few handpicked retailers in Mumbai and Bangalore. The 2016 vintage is maturing in bottles, awaiting release in August, while the 2017 is still in tanks.
First things first. I asked Kadakia why a successful importer would want to take on the responsibility of making his own wine – a nuts-and-bolts job which calls for an abiding passion for wine and deep pockets. Not to mention oodles of patience.  He explains, "India's success story with wine is deeply rooted with its developing a wine culture – something I realized seeing the countries I visited on work – every wine-drinking country also makes its own wines."
So it was but natural for Kadakia to want to feature Indian wines in his portfolio. "Results with others' wines didn't get me the results I was looking for, and I realized unless you're embedded in the industry it's difficult to learn about winemaking. So I decided to make my own wine. Once the decision was made, it just came down to who my winemaker would be, and where I'd make it. These decisions had to be made carefully. I didn't want this to be a short-lived project."
Kadakia finally zeroed in on Rasal, a Maharashtra pro at the 'top of his game.' "We started exploring possibilities of locations to make the wine. Some wineries were interested, but didn't have the capacity. Amit Keval of Oakwood showed keenness to work with us, and he knew we had a captive market owing to my import network." The next step was tasting – and lots of it. "Finally, we identified this vineyard in Sholapur growing Cabernet Sauvignon, producing consistently good grapes. It also had a good climate: dry, not too much rain." Red wine sells better than white in India, and he was taking on some of the popular red wine brands in India.
Cabernet Sauvignon isn't an easy grape to grow in India, and producers who have tried have had uneven results. "Yes, Cabernet is a difficult grape for India, but one with potential. The Shiraz I tasted didn't intrigue me, and Tempranillo is still too small in India. So Cabernet it was. I wanted new ideas for mine – a fruit-driven wine, not one where oak would dominate the fruit." This too, would be a switch away from the norm.
Kadakia features a range of organic and sustainable wines in his portfolio, but had never marketed them playing the sustainable card. But with awareness of sustainable viticulture and its benefits growing, his wine will have a natural advantage.
The story inspiration: Kadakia found his inspiration in the wines of Saint Cosme, from France's Rhone Valley, a popular wine in his portfolio. Made by a friend, the low-key and uber-talented Louis Barroul, Saint Cosme's value-driven Côtes du Rhône labels have been notching up consistent scores in the 90s. "Louis told me his wines are made in stainless steel tanks, so the fruit flavours are preserved. He does whole bunch pressing with the stems which gives the wine its hint of complexity. I was amazed. Not using oak in France seems an incredible decision for a winemaker to make. But his success speaks for itself." Kadakia opened a bottle of Saint Cosme Côtes du Rhône for Rasal to taste and told him, "This is the style I want.  Fruit-forward, approachable. Uncomplicated, enjoyable, with minimal oak." (more…)