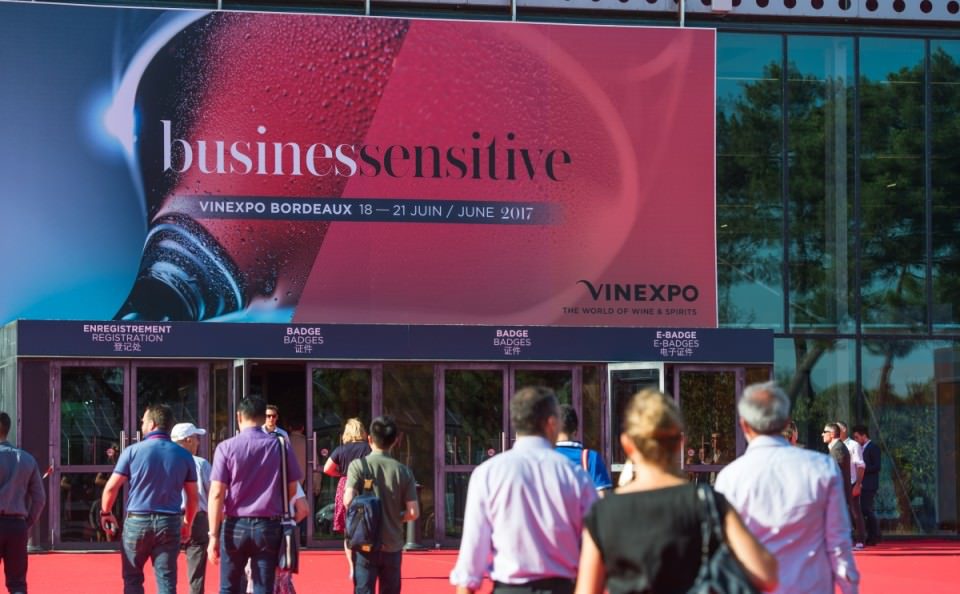 It was a breathlessly hectic four days in Bordeaux.
The newest biannual edition of Vinexpo, arguably the world's most important and influential wine business fair, took place in the midst of a heat wave which left all of France gasping for breath.  At the venue, winemakers and producers at stands were complaining that their wines were close to being cooked, and there was a rising swell of voices to shift the dates for Bordeaux to earlier in the year to avoid another heat wave, perhaps to coincide with Bordeaux en primeur week in April…. sounds like an idea worth considering.
But nonetheless, this Vinexpo saw 2300 exhibitors and over 50,000 attendees (rumour has it 150,000 glasses were ordered from Riedel for this year) all there to connect, meet and take the business of wine forward. There were big wine (and spirits) companies from across the globe, small producers, family-owned enterprises and more, all under that giant roof at the Parc des Expositions, Bordeaux. There was also an exciting array of master classes (noteworthy being the world Riesling master class by the Institute of the Masters of Wine), tastings and exposure to a whole slew of wines and spirits. This was the time for launches, announcements and more from the world of wine.
Some highlights:
WOW! (World or Organic Wines) was given centrestage and received plenty of attention, confirming the world's growing interest in organic and biodynamic wines. "Its success exceeded our hopes," said Guillaume Deglise, CEO ofVinexpo Group in a post-event briefing.
Spain was the country of honour, with a huge presence and party all to itself, where tapas-style food was created and served to guests. The Taste of Spain committee was chaired by culinary stars Ferran Adrià and José André. Stands were predominantly serving the famous Spanish reds, mostly, though one producer confessed he wished he had brought some white, considering the heat. I was happy to find a txakoli producer there, and to sip his fresh, effervescent wine.
It was interesting to see Japan making a splash with its range of 40+ sakés and shochus displayed at a large pavilion. They also held a well-attended master class on the different styles of both. (Report to follow)
Riesling Day was celebrated on June 20, focusing on this international grape variety in all its different expressions and terroirs, led from the front by Wines of Germany.(Report to follow)
Wine media made its presence felt, with sessions (tastings, talks and conferences) supported by Bettane + Desseauve, Wine Spectator,Terre de vins, The Drinks Business or the Revue du Vin de France.
There were more than a few conferences which addressed vital issues and made for fascinating listening – the challenge of Brexit and the problem of climate change were two such. (Reports to follow)
If there was any doubt that wine is a business biggie, note this – buyers came in to Bordeaux from 150 countries! While Vinexpo Bordeaux remains the premier show, there is also to be a Vinexpo New York in March 2018, targeting the US."My best Vinexpo for ten years," said Jean-Frederic Hugel of Hugel & Fils, Alsace.

Despite the heat and the blisters on my feet, it must be said this is true.

More reports on important sessions, interviews and more on Vinexpo 2017 to be posted here soon. Stay tuned….