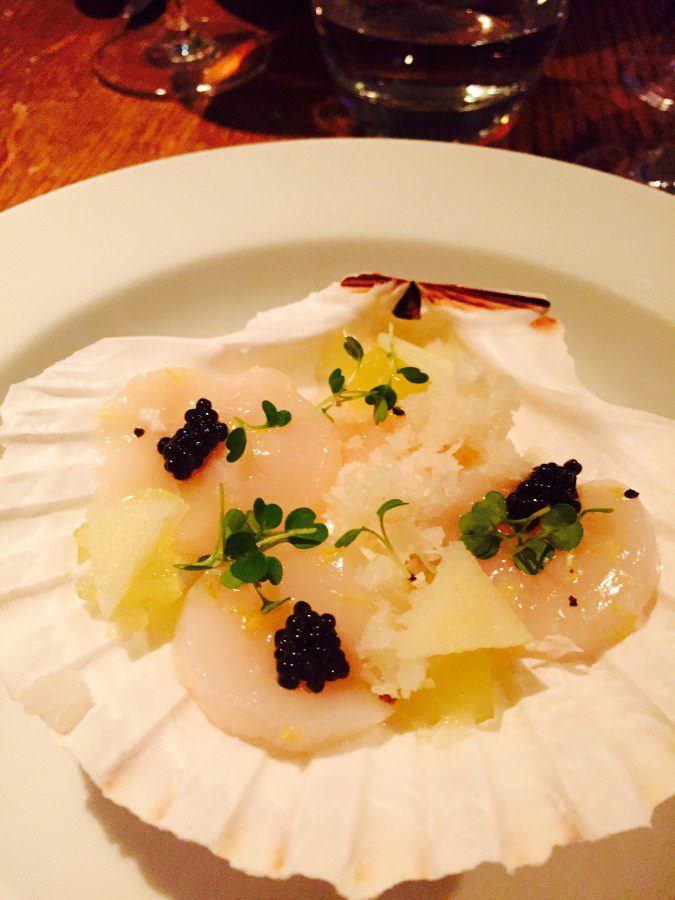 …and other tales of food and wine. November 2015
On the night of 13th November I was sitting with my sons in a Paris bistro, having dinner. It was 9 pm. I had just flown into Paris that morning from Bangalore en route to Reykjavik, and was meeting up with them in the 11th arrondissment's Bistrot Paul Bert. A traditional Paris bistro of some note, now serving more American tourists than French locals, as we discovered. The food flavours were robust, though something short of remarkable – I'm spoilt in Paris, I'm afraid. The wine too, was decent though not quite stellar. The highlight of the meal was the dessert: a melt-in-your-mouth Grand Marnier soufflé. Then we stepped out, walking down the narrow lanes to the metro station.
That night the three of us had a close miss, as barely a few hundred yards away, in several restaurants just like the one we were at, innocent diners were gunned down by terrorists in a horrific display of savagery, possibly at almost the very
moment I was spooning the soufflé into my mouth. Later, as news trickled in, I was shocked and shaken at our near miss. I had two more days in Paris and I was determined to step out, wine and dine as planned, in support of the very Parisian lifestyle which had come under attack.
Our options were limited, I discovered the next day. My favourite bar à vins and restaurant Frenchie, was unreachable, so the next night we visited  Michelin 3-star chef Yannick (formerly of Le Meurice) Alléno's casual modern eatery, Terroir Parisien near the Sorbonne. I wanted familiar French food and wine, a tiny reassurance that life was not forever changed. The minimal-chic bistro was full of diners, a reassuring sight, the long central bar lined with wines and champagne and jars of quality teas and jams for patrons to buy. I ordered a glass of champagne and a terrine de foie, sel et poivre from the abbreviated menu which features among other things,  Alléno's version of veau-chaud (A Parisian 'hot dog' made from tête de veau), hambourgeois (hamburger), sandwich jambon-beurre (ham & butter sandwich) besides French bistro specialties like croque monsieur, saumon fumé (smoked salmon) and boudin noir (black pudding). For my main course, a filet de boeuf, sauce béarnaise, paired well with a house Crozes-Hermitage, Guer-Van 2013 that Alléno makes in collaboration with big-name Rhône winemaker Michel Chapoutier. And finished with a poire de
chez Surgis au vin rouge. Balance of life was slowly being restored.
Then it was off to Iceland, a happy, simple yet stunningly beautiful country and a memorable visit with friends. Lots of wining and dining here to, but that's for another story. On my way back, I stopped for a night in Paris again, anxious to find life returning to normal. It was, though in truth, I doubt the people of the city will ever feel normal again. In celebration of this, we had booked dinner at Chef Daniel Rose's Spring. Here was a true example of how France, its food and culture can deeply impact those in search of simplicity and quality.
Daniel Rose is a young American chef who adopted Paris as his home when he came there to study. He went on to be inspired by several great French chefs, including Alain Sailhac
and Yannick Alléno. He opened Spring, then in a tiny space with only 16 seats in 2006, shopping daily for fresh produce, cooking and serving himself. As he grew famous over time he moved to larger premises. Larger being a relative word – the new Spring is still quite small. With an unpretentious open kitchen in the middle of the room where you watch the chefs cook and plate your food as you sip wine recommended by their award-winning young sommelier Jonathan Bauer-Monneret (Meilleur Sommelier de France 2014). Rose's philosophy is all new-French – fresh quality produce, minimum fuss and handling, artful simplicity which lets ingredients shine through. There are no menus here – you have the 5 course menu du jour based on what's good in the market on the day, and the only concessions made are for possible food allergies. You might dine on scallops, or equally end up with sweetbreads or venison. (more…)