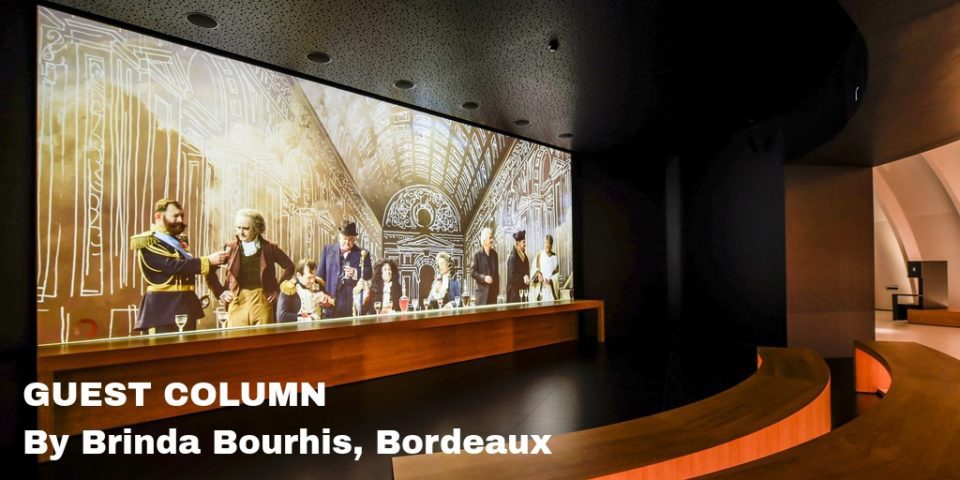 Cité du Vin is the world's most famous museum of wine, it is based in Bordeaux. Meet Sylvie Cazes, the powerhouse woman  who runs it
The Bordeaux wine industry is made up of many dynamic men and women, but there is one lady who stands out for her passion and determination, a prominent figure for this prestigious wine region – Sylvie Cazes. For nearly 30 years now, Sylvie has been an active ambassador for Bordeaux wines through the various positions she has occupied in the past (such as president of the Union des Grands Crus, communications director of Axa-Millésimes and the JM Cazes family estates).
Today, not only is she president of Bordeaux's famous new museum of wine, Cité du Vin, but also owns Bordeaux Saveurs a high-end wine tourism agency, Le Chapon Fin a fine-dining restaurant in the city-centre and Château Chauvin, a St Emilion Grand Cru estate purchased in 2013.
When did you first get into the Bordeaux wine business?
In 1989, I joined my brother Jean-Michel Cazes in the group made up of AXA-Millésimes properties (including Château Pichon-Longueville) and Cazes family properties (including Château Lynch-Bages). Prior to that, I was teaching English in a secondary school for seven years.
What is a typical day for you as president of the Cité du Vin?
I would not say there is a typical day for me at the Cité du Vin, as my daily work is split between my various activities. For example, I might spend the morning on the phone with Philippe Massol, Director of the museum, to discuss pending issues. In the afternoon, I might be in a meeting for Château Chauvin then back to the Cité to accompany important visitors. Lunch or dinner would be at the Chapon Fin, of course!
 Which other wine museums in the world would you recommend visiting?
We were inspired by the Vivanco museum of wine culture in Rioja, Spain, and the Guinness House in Dublin. But I also really love Castello di Barolo in Italy, a cute wine museum in a magical setting.
What is your favourite attraction at the Cité du Vin?
"The Banquet of Legends" which is an audio-visual production, where famous personalities down the ages speak about their favourite wine during an amazing banquet. It's quite funny. (See images, above)
I also like "The Art of Living", which presents wines around the French art of gastronomy and the history of the service of wine.
What are the top three places that a visitor should not miss when visiting Bordeaux's city centre?
The Opera is worth a visit. Just nearby, I recommend walking to the Place du Chapelet, a small square with a church where you can find a lovely bronze statue of the famous Spanish artist Goya.
And for a good place to shop, there are plenty of souvenirs and gifts to be found at the Cité du Vin shop.
When you are not drinking Bordeaux wine, which is your favourite wine region?
For red wine, I like the Rhône valley wines and Californian ones, too. For whites, I enjoy Alsace.
 If you were not working in wine, what business would you have liked to be in?
I enjoy any type of business that is connected to creativity and communication. For example, I could imagine myself working in an advertising agency.
Have you ever been to India, and what are your thoughts on the evolution of the wine market there?
My first visit to India was when I was 27 years old. I went on the Amarnath pilgrimage in Kashmir, it was a wonderful experience and a great way to meet the locals.
After that, I made several trips for business. The wine market in India has great potential but still has barriers including high taxes and the relatively strong whisky lobby.
However, I feel there is a real opportunity with a refinement in culture and cuisine. Indian dishes are so varied and there is a trend towards finesse, that will pair well with a vast diversity of imported wines.
Book your visit and explore the wine museum at: http://www.laciteduvin.com/en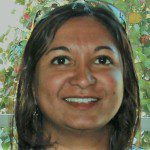 After five years working for a major Bordeaux wine merchant, British-born Brinda Bourhis has a solid knowledge and experience of the wines of the one of the finest regions in the world: Bordeaux.
She owns Winevox, a company that provides quality wine education including the WSET course, wine  marketing and translations for the French wine industry.
Winevox also runs an on-going ambassador programme in the US for the Crus Bourgeois du Medoc, organising masterclasses at top universities such as Stanford, Columbia, Yale and staff-training for wine retail stores as well as tastings for private wine clubs and associations.