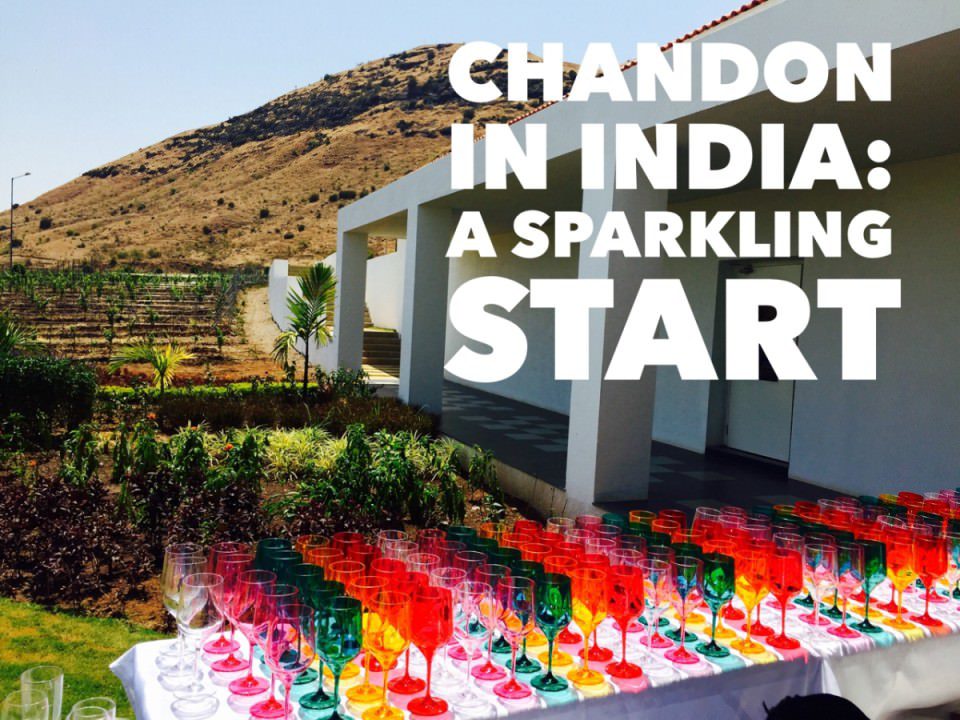 So Moët Henessey India, the luxury wines and spirits division of French beverage giant LVMH, has made a scintillating entrance in India in grand style with the launch of its Chandon winery. The Rs 50 crore ($7.5 million) 21-acre winery, situated in the picturesque hilly region Dindori in Nashik, Maharashtra (known as India's premier wine region), was unveiled at a high energy party. Gourmet brunch food, summer-accented sparkling cocktails in colourful stemware, glorious flower arrangements and colour-coordinated goody-bags greeted guests, most of whom were from the wine media and trade. It was impressive, to say the least.
Although Chandon has been making two sparkling wines – Brut and Brut rosé  – for a year now at a third-party winery under the supervision of its own team, there was  a palpable excitement at the grand curtain-raising of its very own show. At a dinner at Nashik's Gateway hotel the evening previous, Davide Marcovitch, president of Moët Henessey described it as "cooking in your own kitchen compared to cooking at someone else's… the food tastes different."
Chandon has been 'cooking in their own kitchen' in five different countries in the last 60 years before stepping officially into India. Starting with Mendoza, Argentina way back in 1959: their first ever winery for sparkling wine outside of Champagne, France. Then after a longish wait in 1973 came #2 – Domaine Chandon in California's Napa Valley where their sparkling wine is made from the classic Champagne grapes – Chardonnay, Pinot Noir and Pinot Meunier. This was swiftly followed with Chandon do Brasil also in 1973, in Serra Gaucha, where Brut is made with imported Pinot Noir and Chardonnay along with the addition of 40% Welschriesling from Brazil, all by the charmat (tank) method.
From all accounts, its next winery in Australia's cool climate Yarra Valley, opened in 1986, has produced some of its best-appreciated sparkling wine. The Aussie wines are made by the traditionelle method again with locally-grown Chardonnay, Pinot Noir and Pinot Meunier and the range includes special cuvées. Before the Nashik winery opened its doors, Chandon set up shop in Ningxia, China in 2013. Here, the wine has been tweaked to appeal to the palate "not used to the acidity normally found in champagne," according to Gloria Xia, the winemaker. The stress was on aroma and a fresh texture, she added. Interestingly, China, which is famous for its yen for red wine, is gradually waking up to the "contemporary appeal" of sparkling wine, and the UK-based International Wine and Spirit Research has made note of the tripling of consumption in sparkling wine here between 2009 to 2013.
So, on to India. (more…)