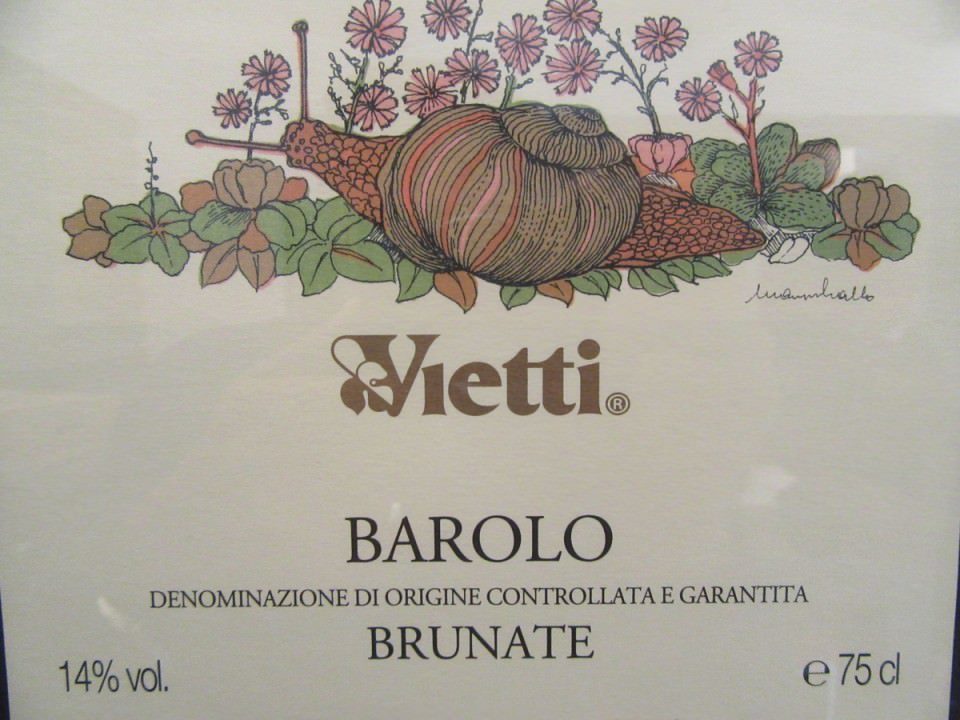 A stellar tasting at Barolo's famous Vietti winery underlines the Carrudo family's love for tradition combined with some out-of-the-box thinking
On a misty October morning in Piedmont, we got into our car at Benevello and drove several miles through lush, green countryside studded with vines heavy with bunches of perfect, purple grapes. A narrow, winding road took us to a cul-de-sac facing a castle on a steep hill. This was the heart of a charming medieval village Castiglione Falletto, one of Barlolo's legendary communes, its surrounding vineyards producing wines which count amount the best produced in the already high-quality region of Barolo. And on the top of that list you find Vietti, a multi split-level winery situated adjacent to the castle atop the hill. Indeed, on a clear day you can see the ancient imposing castle atop Serralunga d'Alba (another famous Barolo commune).
Vietti is available in India though limited to a label or two, mostly because its top range is so very highly priced and coveted. What was interesting was while I was reading up about the family-run company, currently headed by third generation winemaker Luca Currado and his wife, Elena, I came across an interesting fact: in mid-2016 the Currados had sold Vietti in its entirety to an American businessman-investor, Kyle Krause.
This caused a huge uproar in the small, intimate wine community of Piedmont, where virtually every winery is family run, often for generations. Noted wine critic Antonio Galloni of Vinous had penned a passionate article on the sale, the first ever one of its kind by a major producer in Piedmont, dramatically titled The End of the Innocence, where he puts forth his case against what he calls the 'Bordeauxification of Piedmont' – the selling of wineries to foreign investors. Never mind that the Currados had stayed on to run the business and make the wines. In fact every Piedmont winery I visited subsequent to Vietti showed great curiosity about my visit there.
We walked into the Vietti winery and paused at the edge of its wall overlooking the almost-perfectly geometric rows of intersecting vines in the valley below. Standing here, it seemed hard to believe that things might ever change. Right now, not much has. The Currados remain firmly in the drivers' seat. Elena continues to be super-busy with her marketing job and family and Luca tends to the winery when he isn't travelling. He's very much present now as harvest is on and truckloads of grapes have already begun to come in: Arneis, Dolcetto and Barbera started a fortnight earlier, and now it's time for the majestic Nebbiolo.
Elena recounts to us a brief history of Barolo. "Our family always invested in vineyards, and today we can access 15 single vineyards for our Barolo – this is unique, and gives us a great choice when we vinify. Our grandfather wanted to plant our flag in the best vineyards. He was very forward thinking." Another first: Vietti was among the first to vinify grapes from single vineyards – Rocche, Brunate, Villero among others when it wasn't even fashionable to do so. (more…)