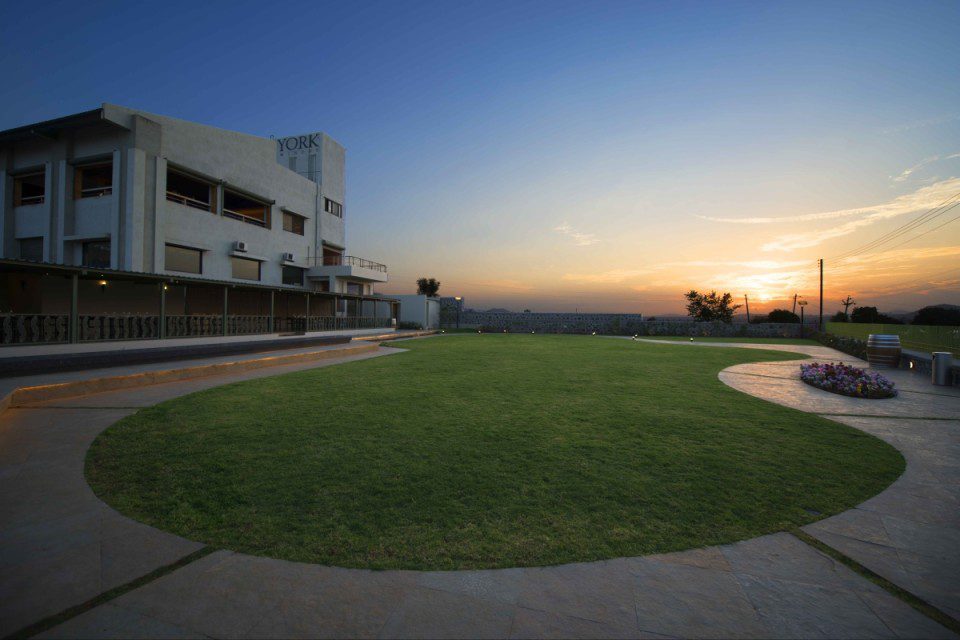 India's York Winery bucks the trend by opting to produce a vintage sparkling rosé wine
York Winery which started  in 2008, has established itself in the Indian wine industry fairly quickly. The family-owned and run wine company based in India's popular winemaking region of Nashik, Maharastra is already producing 10 different wines to date – red, white and sparkling wines – within this short period. The latest add-on to their portfolio is a vintage sparkling rosé, the second to be produced in India.
While the sparkling wine market is exploding everywhere in the world, in India's nascent market interest is far from significant levels with the exception of champagne at the top end of the market. So the decision to make a sparkling rosé, a vintage at that, intrigued me.
"Yes, the market is small in India, but people who visit our winery and tasting room often ask if we make a rosé sparkling. It also helps with restaurant sales to have both a white and pink sparkling in your portfolio," says Kailash Gurnani. While the first vintage was small, the second, 2016, is not much bigger: a mere 3500 bottles. But Gurnani is a  firm believer that the Indian sparkling market will grow. "What I've noticed is that newbies to wine are often surprised at how easy a sparkling wine is to drink: you can just keep sipping it. In India maybe there is a lower level of awareness, if new drinkers opt to buy a sparkling wine, it is at the entry level."
As India wine still lacks quality markers, there are no qualifications on what exemplifies a 'good vintage'. However, Gurnani says he's decided to buck the trend and call his sparkling rosé a vintage wine – because that is exactly what it is.
India's second vintage sparkling rosé. Give me the back story on your decision to do this….
​Actually our Chenin sparkling has always been a vintage wine. However we do not market it that way since we are rapidly scaling up production due to high demand. I want to have that flexibility of making a non-vintage wine whenever  necessary to ensure consistent product quality and supply. The volumes of the sparkling rosé are small as it is a small segment in India. Further, non-vintage wines are practical only on a large scale. The style of the rosé is distinct and we felt that we must market it for what it is, a vintage wine!
Do you think India, only just waking up to the joys of sparkling, is ready for a vintage sparkling…and a rosé at that? Or are you testing the market/ and making it solely for a niche audience?
​
Historically and traditionally, only the best vintages of sparkling wines are released as vintage wines. In our case, we are just calling the wine what it is and I do not see anything wrong with that. It raises expectations from the wine but we believe that people won't be disappointed. 
With 2800 bottles of the first vintage (2015) and a price tag of Rs.1300 (€17), its already in the niche segment. So whether it is deliberate of not, the wine is for a niche clientele. Having said that, in the first 48 hours since launch we have sold many cases of this wine to wine lovers from various backgrounds at the winery tasting room in Nashik. This shows that wine in India is breaking cultural barriers and reaching out to more people!