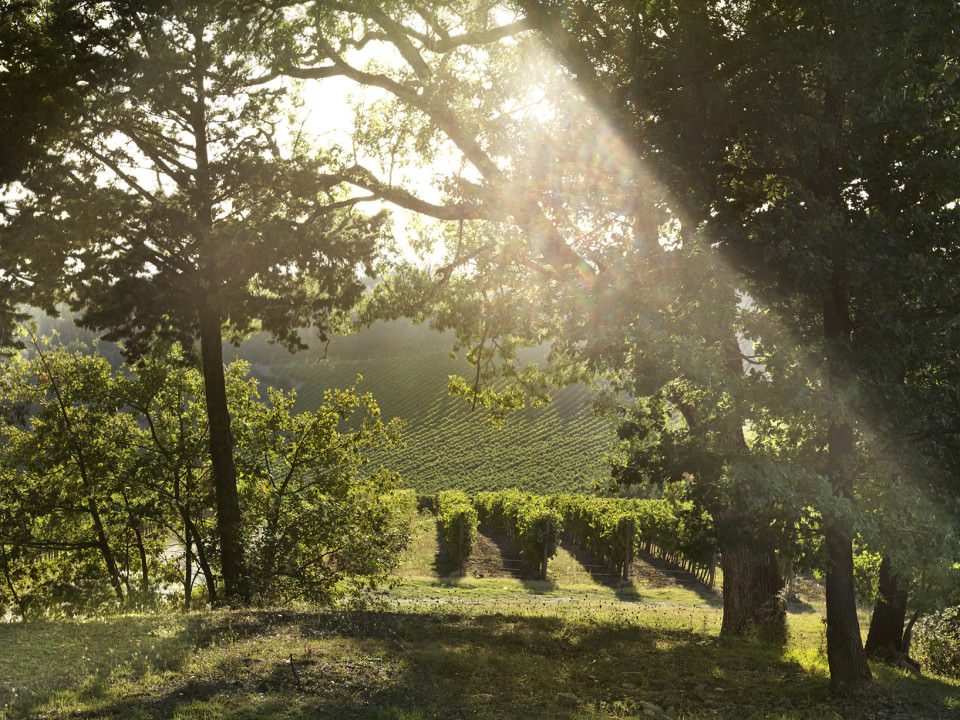 Five forward-thinking ways in which Ruffino, one of Chianti's most venerable names in wine, is wooing – no, embracing the modern consumer.
It is a truth universally acknowledged that a great and ancient maker of wine should never seek change.
(After all, if it ain't broke, why fix it?)
But with due apologies to Jane Austen, it seems far more commonplace to observe many such great and ancient makers of wine seeking change in order to move in sync with the needs of a fast-changing world. And one of them is in the old and tradition-steeped Chianti DOCG or Denominazione di Origine Controllata e Garantita (controlled and guaranteed designation of origin) in Tuscany: Ruffino, a venerable 140 year old maker of wine.
A tradition of firsts
When it comes to historical firsts, Ruffino has several to its name.
It was one of the first ever wineries to set up in Tuscany's lush winemaking region of Chianti in 1877 by founder-brothers Leopoldo and Ilario Ruffino. More firsts: Ruffino was the first Tuscan producer to be appointed official wine of the Italian royal family (the Ruffino Riserva Ducale is named for this honour); the first major wine producer in Tuscany to possess estates in three of Tuscany's most famous wine regions: Chianti Classico, Brunello di Montalcino and Vino Nobile di Montepulciano; the first wine producer to receive the much-coveted warranty strip #AAA00000001 when Chianti was promoted to DOCG status. And the first ever Chianti maker to have its wine exported in the quintessential pot-bellied straw covered flask or 'fiasco.' Ruffino has six estates in the best wine regions of Tuscany, each with their own winery.
Chianti – the first iconic wine made by Ruffino – became almost a leitmotif for all wines Italian over subsequent years. It has been seen almost everywhere: On TV, it was mob boss Tony Soprano's favourite wine. In the movies, cannibalistic psychopath Hannibal Lecter enjoyed Chianti with his favourite dish of liver with fava beans (but let's not really go there.) James Bond has drunk Chianti, so has Don Corleone and his cohorts in The Godfather.
Game plan #1: Tales of Straw – reintroduced
It's said the rounded shape of the Chainti bottle was fashioned after the goatskin water bags of medieval horsemen, wrapped in a woven straw basket or fiasco, meant to protect the wine from sunlight and help keep the bottle upright. Over time the fiasco-wrapped Chianti bottle became associated with romance, candlelit dinners and music by moonlight. Chianti's rising popularity fit in with the surging global demand for wine post-World War II, but mass production and quality dips soon damaged its reputation. Its image as Tuscany's special one took a back seat.
The resurgence of Chianti the region and its wine came on the heels of two developments: the creation of the quality-driven Super Tuscan wine during the 1970s and the reclassification of Chianti as a DOCG in 1984. Tuscan red wines entered the quality spotlight again.
Ruffino relaunched its iconic flask or fiasco in 2012 with great fanfare, retaining its traditional shape but sexed up in terms of contemporary appeal. No more straw; the 'straw' is now paper that mimics the effect.
Consequence: Heritage with an added twist of modernity
Game plan #2: Bridged by Superiore
To appeal to modern tastes, Ruffino added to their traditional Chianti portfolio in the form of their Chianti Superiore, where Sangiovese (70%) is blended with Merlot and Cabernet Sauvignon (30%) for a dash of the contemporary. The Superiore, I'm told, was created by Ruffino as bridge between the simpler Chianti DOCG and the more complex Chianti Classico DOCG (made in the traditional heart of the Chianti region). From all accounts, it has hit the target with consumers. "We realize the market is evolving, and are very open to new trends." says Tommaso Allessandri, Ruffino's director marketing on a recent whirlwind India visit, "We want to appeal to younger consumers and still bring the taste of Chianti and Tuscany to the table." The label is also an amalgam of tradition and modernity – clean and easy to decipher. But it's not just about repackaging, says Alessandri. "A big part of our reinvention exercise was working with the team to create Chianti Superiore. It's a strong statement we're making. The blend is always based on Sangiovese: typical Chianti wines are earthy with high tannin and acidity, making them pair very well with a variety of foods. In our Chianti Superiore we blend Sangiovese with Merlot and Cabernet Sauvignon. In order to have a smoother wine, reducing the acidity and keeping the flavours of cherries and strawberries."
Consequence: Traditional  wine with a dash of innovation
 Game plan #3: Super Tuscan, super wine
Super Tuscans, those big bold blends that spell class and quality, have captured the imaginations (and wallets) of the world. Along with their traditional Chiantis, Ruffino is now making a Super Tuscan: Modus (50% Sangiovese, 25% Merlot, 25% Cabernet Sauvignon) is the Super Tuscan wine produced in their Poggio Casciano estate since 1997. This one provides just what the world market seeks: elegance, smoothness and refinement, says Alessandri.
Consequence: Adding the popularity of the Super-Tuscan trend to their portfolio
Game plan #4: Adding bubbles
To take advantage of the huge popularity that Italy's sparkling wine Prosecco is currently enjoying worldwide, Ruffino has added a Prosecco to its portfolio. "Prosecco is a growing market. We expect that this positive trend is going to still improve worldwide, and also in the Indian market."
Consequence: The world is in love with Italian bubbles, so why not join the party?
Strategy #5: Chianti minus the pizza
In India, wine is usually drunk as an aperitif before a meal. The Italians always drink high-tannin wines like Chianti with their food. But Ruffino is doing some rethinking on this, says Alessandri.
He explains, "Today the style of Chianti wines has changed a lot giving the consumers the possibility to have it also as an aperitif: our latest Chianti campaign was about drinking it at 16 degrees. With this temperature, freshness and aromas are more evident and inviting to have a nice glass of Chianti as an aperitif, even during the summer."
Consequence: Widening the base of Chianti drinkers, one degree at a time
Spot the Chianti
"The Chianti designations may seem complicated, but it really means that there is a Chianti wine for everyone at every price and level of complexity," says Alessandri.
Look for the band around the bottles neck to confirm the wine follows Chianti DOCG or Chianti Classico DOCG quality standards.
Chianti DOCG is based on Sangiovese, a minimum of 70% – it is a wine cannot be released before March 1 of the year following harvest.
Chianti Classico DOCG must use a minimum of 80% of Sangiovese and the wine cannot be released until October 1stthe year following harvest. The symbol of Chianti Classico region is the black rooster on the band around the neck of a Chianti Classico wine.
Prices in India:
Mumbai: Ruffino Prosecco Rs 2,200, Ruffino Chianti Rs2,130, Riserva Ducale Chianti Classico Riserva Rs 3,990
Delhi: Ruffino Prosecco Rs 2,200, Ruffino Chianti Rs1,512, Riserva Ducale Chianti Classico Riserva Rs 3,290
Bangalore: Ruffino Prosecco Rs1,780, Ruffino Chianti Rs1,631, Riserva Ducale Chianti Classico Riserva Rs 2,793
You might also like