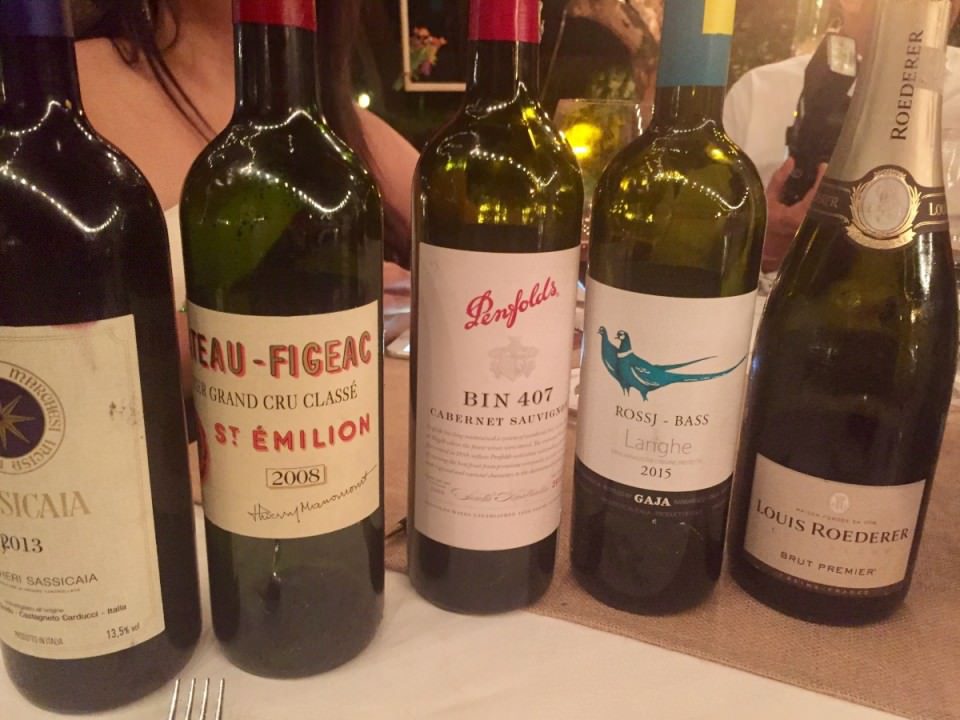 The growing number of exclusive wine soirées and open-to-all wine events by India's star hotels shows there is light at the end of India's  wine tunnel 
A couple of wine events planned in quick succession for this March have stirred my interest, and I'm hoping these stand to mean more than mere bubbles in a flute.
In an effort to engage with its wine-thirsty clientele, two major Indian hotel chains have planned events which are not restricted to niche clientele alone – wine clubs, gastronomic societies and their ilk. One such is The Oberoi's Fine Wine Affair, to be held this weekend (3-5 March 2017) in Bangalore. The second is the 4th edition of the Taj Group's International Vine & Food Experience (#IVFEx), slated for 24-26 March 2017 in Hyderabad. Both remain exclusively priced, but I'm hoping this increase in wine-friendly activity is the start of a trend within India's F&B industry to reach out and offer wine pairings and tastings on a wider scale to those showing an interest.
Exclusive tastings in the Garden City
The Fine Wine Affair (FWA) Bangalore is planned on a fairly grand, panoramic scale. Collaborating with Brindco, India's largest importer of fine wines and marketed and conceptualized by Madhulika Dhall or Madame La Cave as she is better known in wine circles, The Oberoi has planned for a 3 day extravaganza featuring 105 wines from the Brindco portfolio. Set in four pavilions (France, Italy, The Americas and New World) and presenting wines from 8 countries, the FWA is spread over the lush gardens of the hotel, (hitherto rarely opened up for public events) and guests can book and buy from 5/10/ 20 tasting pours (Rs 1250/2000/ 3000 or €18 onwards) which they can taste at leisure, wandering from pavilion to pavilion over a leisurely, stretched-out day. There's food too, from special tapas created al fresco to meals at The Oberoi's restaurants at special discounted rates for ticket holders.
The pavilions feature mid to upper-range wines from Italy, France (two of the most popular wine producing countries in the world) and New World countries. Here, you can sip wines from Montalcino to the Rhône, going back again to try the ones you fancy most. New World wine lover? The Americas will be well represented with wines from Napa Valley to Washington State, while fresh, exciting offerings from Australia, New Zealand and South Africa will mean being spoiled for choice.
Then there are sold-out wine dinners scheduled for the 3rd, 4th and 5th March nights (priced from Rs4000 to Rs9500), where Oberoi Chef Ajit Raman will rise to the challenge of dazzling wine lovers with exemplary food pairings over 5 or 6 courses – all through prior booking and pre-payment.
Visheshwar Raj Singh, general manager of The Oberoi Bangalore, acknowledges that the hotel is an old hand when it comes to hosting gourmet wine and food events. But those have always been intimate dinners for 15-30, curated for exclusive wine and food clubs, he adds. This event is ideal because "we feel the city is becoming more conducive and warm towards these (wine) experiences." (more…)