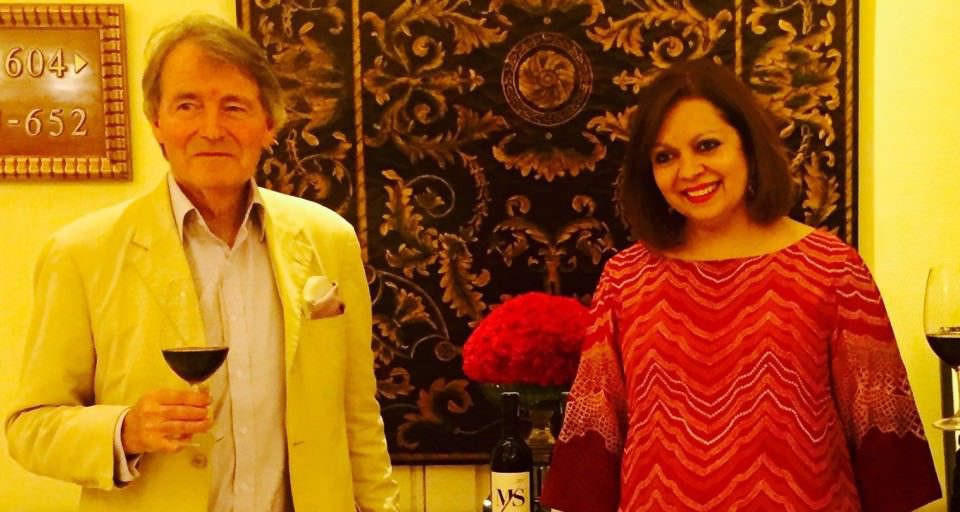 Welcome to the first of what I hope will be series of informative video interviews and wine-related features on my YouTube channel. 'Talking Wine' marks the start of a something which seemed an organic extension of my written blog. It also takes Between the Wines into the rapidly burgeoning audio-visual media space of today.
I love interviewing people, and have done it for most of my career as a journalist. It seems a natural extension to move from interviewing film stars, sports celebrities, musicians, rock stars and their ilk, to people who make a difference in the world of wine, the subject I most enjoy focusing on these days.
Of course, being located in India is both a blessing and a setback. Some famous wine names do visit, but for many others, India isn't necessarily high on their itinerary… yet. No matter. I get to start with one of my all-time favourite wine people, Steven Spurrier. An international guru of wine who I have interviewed several times in the past for many publications, including mainstream newspapers and magazines. I never tire chatting with him – he always provides delightfully fresh insights into the wine world each time. He's also a knowledgeable India watcher – and now he's making his own wine here, called the M/S Master's Selection, collaborating with winemaker Piero Masi of Fratelli.
This interview happened at very short notice with a film-making team arranged impromptu, and the series I hope, will only see greater improvement as it grows. (meaning, less ad libbing and so on!)
So here it is, the first of my audio-visual series on wine. I hope you find it informative, and enjoy it as much as I enjoyed my chat with Steven.
Oh, and do subscribe for updates on YouTube too, and write in with your feedback to talkingwinewithruma@gmail.com.