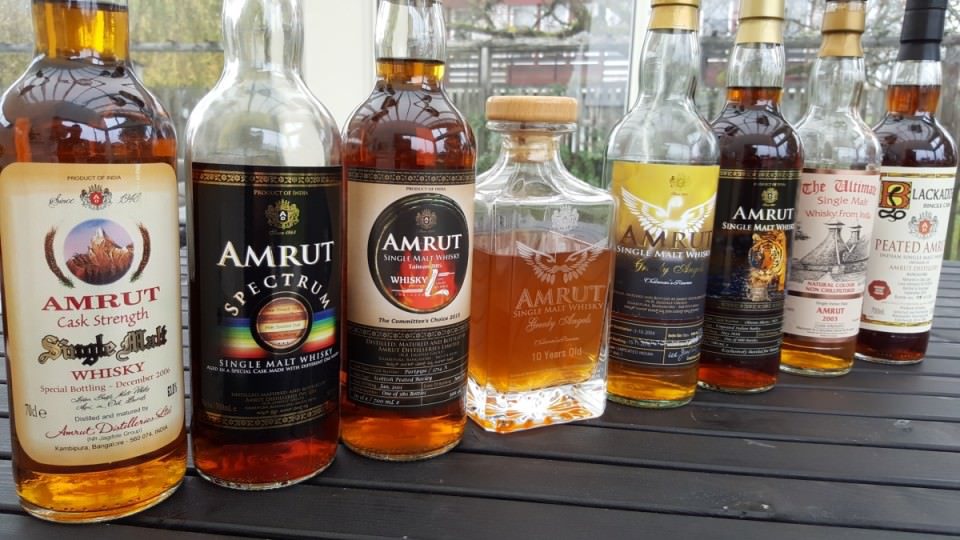 Multi award-winning Indian malt whisky brand, Amrut notches up yet another first – the world's most ardent whisky fan. Meet Sweden's Dennis Steckel
What would you call a man who is so in love with the object of his expression that he dreams of and collects information on that object every waking hour? A man who spends unstintingly to indulge this love? Who might even tattoo the object's image onto his body as an everlasting memory of his affections?
A superfan perhaps? Beyoncé has them. So does Justin Bieber, George Clooney even our own ShahRukh Khan. And believe it or not, so does India's noted Amrut single malt whisky.
The Merriam-Webster dictionary describes a 'fan' as an 'enthusiastic devotee or admirer.' But they would need to rework that definition for Sweden's Dennis Steckel, arguably one of the most passionate whisky aficionados in the world today. His devotion to Amrut makes Justin's Beliebers seem woefully inadequate.
Meet the fan
Amrut's projectile-strength international success in its 12 years of existence has thrown up some fascinating and unique tales. One of them is about its biggest fan (and Amrut has many, from every corner of the globe.) I met Steckel, the proud owner of an incredible 140 bottle collection of very rare (ergo, expensive) Amrut whiskies, when he visited Bangalore on a pilgrimage to the home of Amrut at the company's invitation a few months ago. I expected to see an eccentric billionaire, whimsically indulging his yen for the rare and unusual. Instead I met Steckel, sporty fit, jeans and tee-clad. Steckel is an employee of IKEA and a junior league football coach from the small Swedish town Ӓlmhult (population 9000).
"I tasted malt whisky for the first time when our first child was born (he and his wife Linda have three children – Tea, Liam and Disa). It was a Scottish malt, and I enjoyed it," he tells me, cradling a precious dram of cask-strength Amrut Greedy Angels 12 year old, "My first taste of Amrut came later. I had heard about Indian malt whisky and was curious, so in 2014 I bought 3Amrut Single Casks – the Bourbon Cask,  Px Sherry cask and Port Pipe cask variants. I was impressed at the richness and complexity."
Impressed is certainly an understatement. Indeed, love grew from the first sip. Today, Steckel can reel off the names of every single Amrut variant, quoting verbatim the most obscure technical details of each batch of the 24 variants that the distillery makes for international markets (only four are available in India) – a degree of knowledge that amazes even Amrut master distiller Surrinder Kumar and astonishes the owners, the Jagdales. (more…)