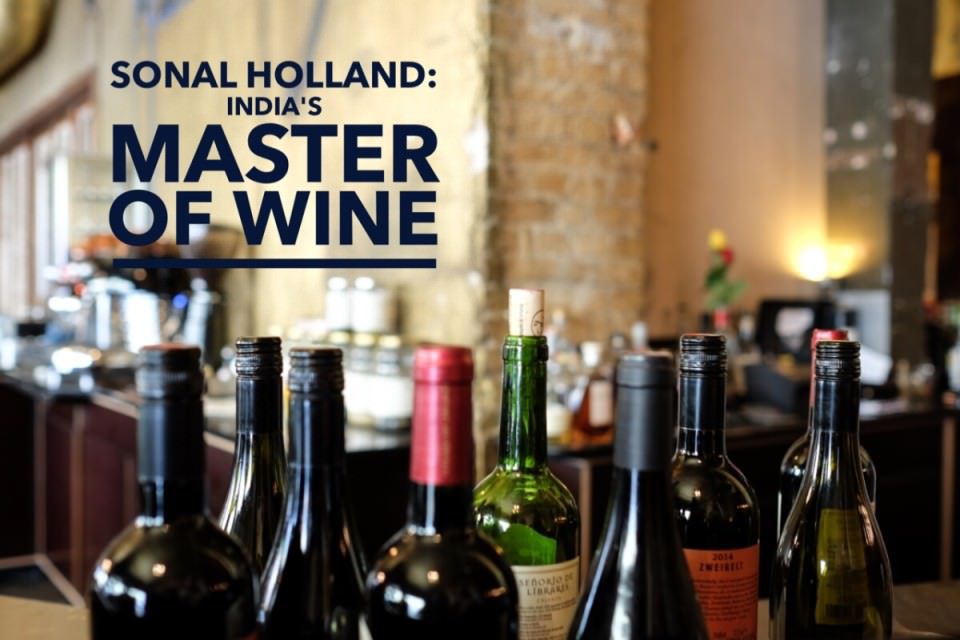 India gets its first ever Master of Wine, and hey, she's a woman. I learn how it all happened  in a chat with Sonal Holland, MW and powerhouse.
In a country where the wine culture is just about appearing on the horizon, it's been heartening to see the amount of media attention India's first Master of Wine (MW), Sonal Holland has been getting. In the days since the institute made the announcement, the Indian public, still taking baby steps in learning about wine culture, is understanding the significance of the announcement: Holland is one of only 353 MWs in the world today.
The toughest wine test
No wonder then that she is truly thrilled. While studying wine as a subject is tough, going for an MW qualification is tougher still – it's the summum bonum of wine qualifications. Holland had "fleeting moments of self-doubts," she confesses during a telephonic interview, "But it's been a great culmination of many years of study." The MW exam process is no doddle: the five 3-hour theory papers span viticulture, vinification and pre-bottling procedures, the handling of wine, the business of wine, and contemporary issues in the industry. The practical sessions include three 12-wine blind tastings, each lasting two and a quarter hours, in which wines must be assessed for variety, origin, winemaking, quality and style. "The theory papers ask for essay style answers, and more than just facts, you're expected to argue like a lawyer, presenting a 360 degree discussion that covers the gamut of the subject. So you end up writing 15 or so essays over the four exam days. The theory papers are in the morning; in the afternoon are the blind tastings – 36 wines in 3 days. And here too it's not enough just to state facts. You're expected to argue like a lawyer to make your case, to know thoroughly each region's specialities." If you pass these (rare in the first few attempts), you must present an in-depth 10,000 word research paper which must be 'a rigorous interpretation' of a specific wine subject of your choosing (hers was Awareness, Attitude and Usage of Wine among Sec A urban Indian wine consumers.)
Not surprisingly, the failure rate is "astronomically high" she says. "For every 100 candidates sitting for the exam, five might pass." If you fail, you can re-sit but the number of re-sits are restricted, after which you are removed from the programme. The list of such 'rejected' candidates include top winemakers, educators and wine professionals around the world.
For Indian applicants too, difficulties come as a double whammy. "In India, we face  plenty of odds other don't – for starters, we have the lowest accessibility to the world of wines and the longest distance to travel to sit for wine exams," Holland points out, "Often, the wines we taste end up compromised – they don't arrive in India in optimum condition."
Juggling responsibilities
So she dealt with it by pushing herself harder than most candidates do: "I spent lots of time overseas, visiting vineyards and every wine region in the world to familiarize myself with what was happening. I also spent a lot of time in London, the mecca of wine culture. I'd go for prolonged periods: sign up for regular tastings held around town, or sit for mock MW exams. I'd also attend trade fairs around the world. I truly left no stone unturned."
All this while juggling various professional responsibilities: working on her eponymous wine school begun in 2009; writing about wine; launching her Sonal Holland Wine TV podcasts on YouTube;  travelling and doing her stuff as divisional head, wine and beverage division, ITC Hotels. Today she adds to the list, her very own wine club ("My little baby"), the SoHo Wine Club launched in Mumbai. "I've ruminated over this project. Indian consumers don't always get good wine in their glasses. I want to help with that, and engage them in the world of wine and food events. This will be a great end-to-end platform for all one's wine needs – learning, tasting, buying – not just a social club. I want it to be a one-stop shop for individual and corporate wine needs." Also, she wants to use her academic stature to do her bit for the burgeoning Indian wine industry, now notching up its own accolades. "I want to collaborate to propel Indian wine forward; to talk to producers to help build a common platform to take Indian wine to the larger world stage. As you know, Indian wine doesn't even feature in text books on wine. And you will never get an Indian wine at a blind tasting. I want to help change that."
Holland has also joined the jury as co-chair of India's mint-new Delwine Excellence Awards 2016 pitched as the country's first-ever wine-specific awards to reward excellence among wine professionals and the hotel industry. This will give a much-needed focus on wine sales and promotion in India.
A balancing act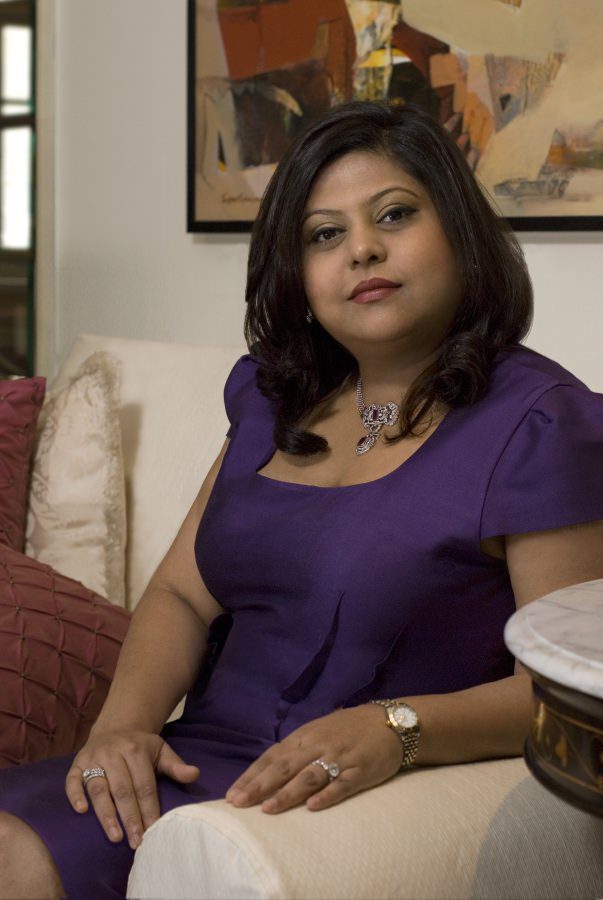 But right now Holland is basking in the joy of her achievement, soaking in the accolades. Among these being a congratulatory note from Gerard Basset MW, MS (Master Sommelier), OBE (Order of the British Empire), MBA in wine and more – the most qualified human in the wine world today). "There's been an unending stream of mails, messages on Facebook and other social media, and phone calls. I never expected the news to be so enthusiastically received," she says. She got The Call (that she had passed) from the Institute of Masters of Wine during her prayers on Ganesh Chaturthi day – the Hindu god is considered to be the remover of all obstacles.
How on earth does she balance it all, I ask her – her work, her life, and her new endeavours. "I wish there was an easy answer to that," she laughs, "I honestly don't know. I just want to get on with this. I want to do it all – that was my dream from the start, to be India's first MW."
Her husband, whom she calls her biggest support, is equally thrilled. "Andrew was over the moon! I hugged him and said, 'Our dream has come true!' He's always made me push myself harder."
But maybe her 7-year old daughter summed it all up best when she exclaimed," India's only MW? Mamma, that means you are one in a billion."
That she is.
 Sonal Holland's website is at  http://www.sonalholland.com.
You might also like