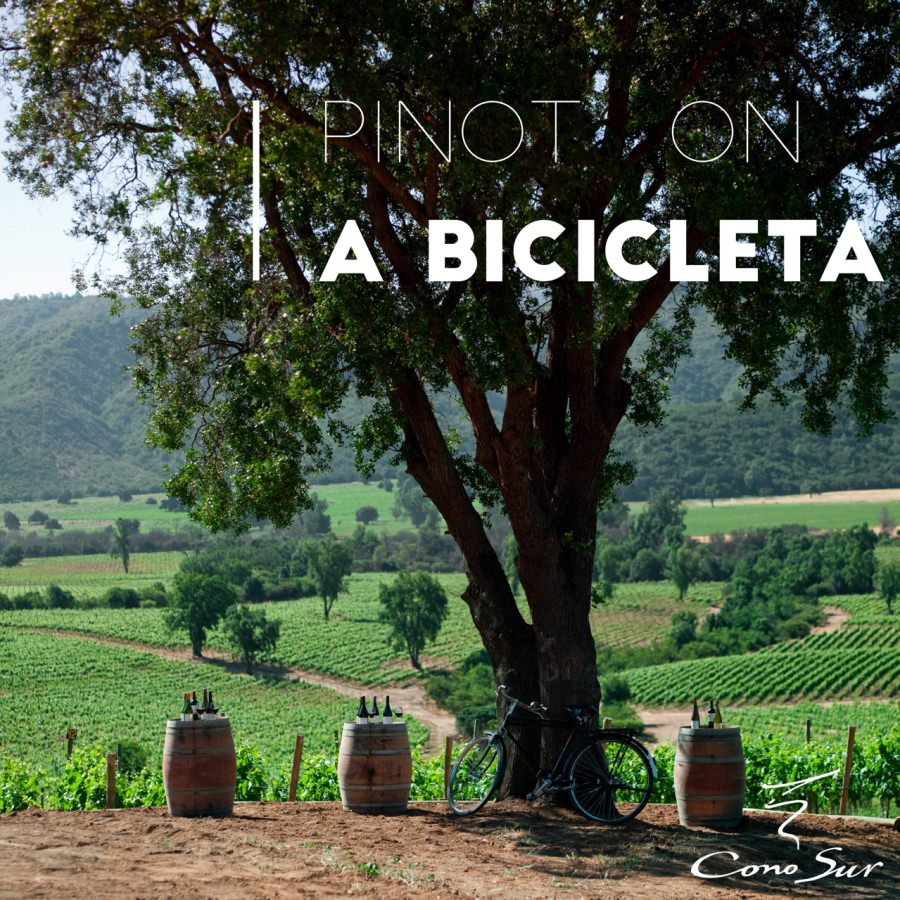 In Chile, a bicycle isn't just a bicycle, it stands for a wine company. Viña Cono Sur, Chile's premier wine company for sustainable wines (and a subsidiary of Viña Concha y Toro SA) has the humble bicycle its icon. Not just to put a fun, quirky symbol on their wine bottles, but because the bicycle ties in with their whole philosophy.
"Bicicleta means bicycle in Spanish," Asia export manager José Tomás Gillet (aka JT) tells me on his first official visit to India, where the company has been selling its wines since 2011. "Our workers go to work on the bikes, they cycle around the vineyards on them, and it's our tribute to them. It also represents the ecological way forward, it is funny, cute and a wonderful way to enjoy nature." Not surprisingly, one of Cono Sur's 8 brands is called Bicicleta. It is also the wine which is official sponsor of Le Tour de France, the world's most famous cycle race. But not everyone was happy at this natural association of Cono Sur's Bicicleta wines with the Tour de France. Some French farmers were upset, and naturally they went on strike. Le Tour de France, a French race, must not have a Chilean wine as sponsor, they demanded. But as per French law, alcoholic beverages cannot be advertised in France, so it all actually turned out to be a storm in a wine glass. So, controversy over, the marketing campaign linking Cono Sur Bicicleta with Le Tour de France continues successfully outside of France – in the UK, Holland, Belgium and elsewhere. "We are very proud of this association," avers JT, "We have the contract with Le Tour de France until 2017."
On other fronts too, Cono Sur is notching up a few wins. They have bet big on sustainability, and in 2010 became South America's first vineyard and the world's third to measure their carbon footprint under ISO 14,064 standards; was named 'Green Company of the year' in 2011 by UK's Drinks Business; came in at #10 of Drinks International's Most Admired Wine Brand 2015…. and those are just a few accolades the young company has won. To add to that, their flagship Ocio Pinot Noir 2013 notched up an impressive 95 points from Robert Parker's Wine Advocate, while Wine & Spirits Magazine 2016 gave 95 points to the Silencio Cabernet Sauvignon 2010, naming it Best Chilean Cabernet Sauvignon of the year – you get the drift.
Cono Sur has more than overcome the popular belief that Chilean wine is cheap and cheerful. José Tomás is quick to riposte, "Yes, it is cheap, but with quality. In fact, our quality is perfect for the price you would pay." Asia is the next big target for Cono Sur as with many other wine companies, and JT is based in Shanghai, steering this Asian growth. "China has been the biggest market for Chilean wines," he says, "In the last year there's been exponential growth." Curiosity about affordable New World wines and some mutually beneficial trade agreements add to the win-win situation. (more…)