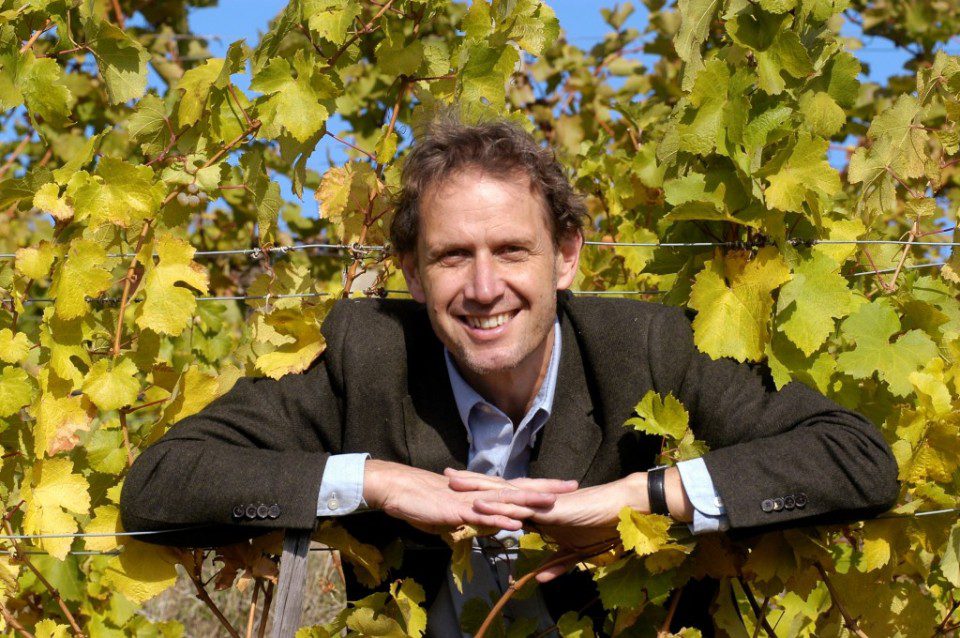 Willi Brundlmayer in his vineyards in Kamptal Austria
A brief trip to Vienna was on the cards.
I had always been intrigued by Austrian wines. A subject I felt I had book info on, but not enough real knowledge. In truth, I've felt not enough has been written and spoken about the remarkable wines of this country. Though time was short and my schedule was packed, a detour into some of Austria's wine country was called for.
But do should I start? I took to Twitter, where I am connected with a bunch of knowledgeable and well-informed wine folk. Very shortly, I got an answer from Rose Murray Brown MW: "Willi Bründlmayer in Kamptal."
So a few brief weeks later I was sitting in the car of Thomas Klinger, Bründlmayer's head of marketing and sales, and brother to Willi Klinger, managing director of the Austrian Wine Marketing Board (who recently announced record export figures in both quantity and value for Austrian wines at Prowein 2015), being driven to Kamptal to visit Weingut Bründlmayer. In the interim, my research had impressed me: Willi Bründlmayer is considered the flag bearer of much that is good in Austrian wine's new incarnation. He had survived the '80s Austrian wine scandal and was now working to raise standards and perceptions of Austrian wine by producing exceptional vintages with emphasis on local grape varieties like Grüner Veltliner, St Laurent, Zweigelt and Riesling, to name a few.
I couldn't have got a better introduction to Austrian wine and Bründlmayer than through Klinger. During the hour long drive from Vienna, he filled me in on the background and painted a picture of the future with professorial detail combined with personal insights.
There are approximately 16,000 wine producers in Austria, but many of the holdings are tiny, some less than 1ha. But wine culture in Austria is old and deeply ingrained into the people's lifestyles. The heurigen, or wine tavern, was started during the Age of Enlightenment by Emperor Joseph II to encourage people to make wine. People would gather periodically to sell their wines and some food to go with it. Over time the heurigens became permanent and indeed they remain a good combination of commerce and fun. One legacy from this centuries later, is that even though Austrians are now making wine well capable of aging; still tend to drink their wine fairly young. "Austria is a well-educated wine country and people have different tastes," points out Klinger, "In Austria, we produce ¼ the wines the Germans do on half the surface they have. But our wine culture is very strong." (more…)