Victor Urrutia
Fifth generation owner and CEO, Compañía Vinícola del Norte de España (CVNE), Haro, Spain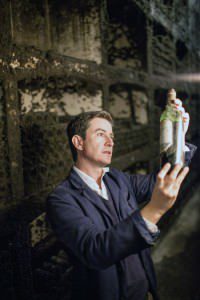 Wine I recommend: La Gitana manzanilla sherry made by Hidalgo Bodega in Sanlúcar de Barrameda, Spain.
La Gitana Manzanilla (the gypsy) is, from my point of view, one of Andalucía's flagship wines, product of a family solera established in the early 19th century. It reminds me very much our own philosophy at CVNE: dedication and effort through different generations of the same family. La Gitana has always been witness of our great moments

at home, during the summer time after a long sunny day at the beach. Perfect at the end of the day with some typical Spanish olives while enjoying the sunset with some relatives. Holidays, sun and freshness – all together.
To enjoy this wine at its best, I suggest it should be drunk ASAP after purchase. Store it in the fridge, very cold, once opened. Perfect as an aperitif or with a wide range of typical Spanish tapas or light dishes such as seafood, smoked food, the famous fried fish or olives.
La Gitana Manzanilla sherry is priced at €5.49 for 75cl in Spain.
Sneha Rao
Business Head, KRSMA Estates
Wine I recommend: Boekenhoutskloof,The Chocolate Block 2011

As a winemaker, I believe that one should allow the fruit to express itself, 'let the grape do the talking'. This is one such wine that hit the mark for me, Marc Kent, the wine maker, experimented with the unconventional by blending the best components to create a wine that is true in character and consistent in quality. This cherry red South African wine is a hearty blend of Shiraz, Grenache, Cabernet Sauvignon, Cinsault, and Viognier. The latter being a white grape is blended with red grapes to add perfume to the spice notes that arise from aging the reds in oak barrels. On the nose, intense dark cherry,spiced raspberry, black fruit, violet-infused perfume, fleshy with a touch of earthy notes. Soft, velvety well-integrated tannins, full- bodied with a well-rounded finish on the palate.
I remember the wine when it was served as a surprise element at a wine dinner.This wine had me go back to it over and over again.
Food pairing: Pairs beautifully with braised lamb shanks, tenderloin steak or teppanyaki and pork chops.
The Chocolate Block is priced at Rs 4299 in Karnataka (about $72)
I really enjoy the Brancott Estate Marlborough Sauvignon Blanc. New Zealand creates a unique signature style of Sauvignon Blanc, perfectly suited to the diversity of Indian cuisine, and it is deliciously refreshing served ice cold to excite your sense of taste and smell.Living in NZ and diving in the Marlborough sounds for fresh scallops and then having fresh scallops with the Brancott Estate Sauvignon Blanc on the boat ride home and then again for dinner with friends: that's what you call a perfect scenario! Just the best and freshest experience to share with great mates.
A pairing I would recommend? White fish and mustard sauce and a glass or two of Brancott Estate. Simple and delicious!
Brancott Estate Sauvignon Blanc from Marlborough, New Zealand is available In Karnataka for Rs 2000 ($34) and in Mumbai for Rs 2200 ($37)
---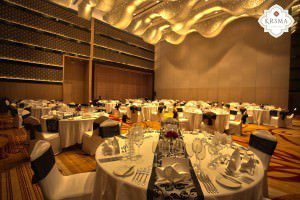 I love Bodegas Roda Sela 2009, from Rioja, Spain. It is a wonderful red wine made with a blend Tempranillo and Graciano Grapes. I like it because of its fruit forwardness, wonderful balance and easy drinkability enabled by silky tannins.
I first tasted this wine during my visit to Bodegas Roda in La Rioja at a private tasting session with Arancha Busnadiego and my wife Shruti. It was a memorable visit to this very modern winery and a great tasting of their six wines.
With the Sela, I would like to recommend the Surf and Turf at my restaurant Caperberry, UB City Bangalore. This is a dish which consists of sous vide cooked lamb shanks and grilled tiger prawns brought together by a sauce that is a combination of lamb jus, seafood stock, red wine and a hint of dark chocolate. This, to me, is a perfect food and wine pairing.
Sela, Bodega Roda, Rioja is available in Karnataka, India for Rs 3892 ($65)
---
My favourite wine or my preferred varietal? It always presents something of a dilemma for me. As an importer of wines from nine countries and 22 family-owned producers, I have a different favourite each day of the week, and each of them is as good as the last.
When I travel, I try everything I haven't seen before, so I have to wade through volumes of tasting notes in my head and focus on the ones that have brought me a little joy outside of the glass as well.
On my most recent trip to Italy, I discovered one of the most charming restaurants in one of the most charming villages in the Ligurian region of Italy; Monterosso al Mare. The wine, from Villa Capezzana in the Carmignano region of Tuscany is called Barco Reale This wine has a big mouthful of juicy flavour, and it was a perfect match for the incredible bowl of fresh trofie pasta slathered in local pesto I had ordered. What made it even more special was that I was in the presence of the love of my life…. if only she knew it!
Food, wine and beautiful company….as the Italians say, la dolce vita!
Capezzana Barco Reale di Carmignano DOC is available in Mumbai for Rs 2688 ($45) a bottle.