The France Diaries
It was to be expected.
When Brad Pitt and Angelia Jolie bought Château Miraval last year, curiosity levels around the world soared. Would this purchase produce more celebrity-stickered wines containing the usual flash but little quality? Or could it just possibly mean a pleasant surprise in store for discerning wine lovers?
The answer was quick in coming. The first release from Château Miraval last year, post the Jolie-Pitt acquisition saw 6,000 bottles of the wine fly off the shelves in under five hours – and an all-time record created. Barely had the dust settled on this, then the Wine Spectator released its list of 2013's top 100 wines a short while ago. And what grabbed headlines was that the Château Miraval rosé found a place there.
This year, on my visit to the South of France, one of the must-visits on my list was Château de Beaucastel, the celebrated estate of the Châteauneuf-du-Pape region. For those who are wondering about the connection between Jolie-Pitt, their wine estate and Château de Beaucastel, then wonder no more. The connection between Miraval and Beaucastel is the famille Perrin. The family whose name is associated with the top-ranked Châteauneuf-du-Pape estate is also the one behind the Miraval miracle.
This and other tales were part of a fascinating sunny morning spent on the impressive estate of Beaucastel. Richard Haug-Adrion, who took us around the estate, also told of the history of their 'movie star wine'. "After Brad Pitt bought Château Miraval, he met Marc Perrin and asked him to help make the wine for their estate." It made perfect sense: the Perrin family had, after all, been making excellent wine for generations. Pitt (clearly more than just a pretty face) and his business savvy proved spot on with the crowning of Château Miraval's 90-pointer 2012 rosé as the world's best pink of 2013. It also came in at number 84 overall, and had the distinction of being the first ever rosé to appear on the list, re-establishing the credentials of Provence's rosés. Another interesting nugget: this was not Miraval's first brush with stardom: its previous owner has converted it into a recording studio where musicians like Sting, The Cranberries and Pink Floyd had recorded their music: most famously, The Wall by Pink Floyd was recorded here. Miraval's 35-bedroom château also was summer home to the Jolie-Pitts.
But Beaucastel was a different story altogether. For one, it has a history that goes much beyond Hollywood. No surprise then, that Château de Beaucastel's Châteauneuf-du-Pape is regularly found at the top of the same list of Wine Spectator's Top 100 Wines each year; this year it is firmly lodged right up there at Number 8.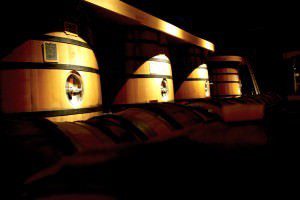 With a pedigree like Beaucastel's, there must also be a story or two to delight fans. Legend has it that Pierre de Beaucastel was awarded the land on which the château and its vineyards stand by King Louis XIV as a reward for converting to Catholicism. It was only in 1909 that the famille Perrin took it over. It was in poor shape having suffered extensive damage in the phylloxera crisis. Over time the vineyards, enriched by the clay and limestone from the river that once ran through it, and unique for being one of the largest single-piece vineyards in Châteauneuf-du-Pape, gained the reputation for excellence that it currently enjoys. Beaucastel is truly Châteauneuf-du-Pape royalty: one of the region's premium producers who can boast of using all 13 permissible varieties of grapes in its wine. The family has no less than nine members who have been part of the historic winemaking business. Certain Beaucastel philosophies continue to hold: the sorting of the grapes is done meticulously by hand; Grenache is not permitted to dominate Mourvèdre with its muscle; and oak is not permitted to override the natural flavours of wine. Terroir is respected above all: the estate turned to biodynamics in 1964. Because of the power of the Mistral, the strong wind of the region which lashes its surroundings at 180 km an hour, the vines are grown in traditional bush or 'gobelet' style. Harvesting and pruning are always done by hand.
Also, besides its renowned reds, Beaucastel is also well known for its white Châteauneuf-du-Pape – complex wines of elegance and structure. Still, the reds dominate both in reality as well as mindspace: the estate produces 93% red wine grapes, and 7% white. The deep, long cellars, somewhat reminiscent of those of some champagne houses, are as elegant as the wines and can house a million bottles. It is currently at 90% capacity, Haug-Adrion informs us, each compartment magically stacked with bottles without the benefit of any supports, the entirety akin to a giant beehive. Each bottle is meticulously placed so that the beehive-like compartment holds its shape even if bottles are pulled from the middle. "It takes 3 men 3 entire days to fill each compartment," says Haug-Adrion.
The tasting that follows is, in a word, memorable. The white 2011 Châteauneuf-du-Pape is 80% Rousanne, 15% Grenache Blanc with 5% other grapes. With white flowers and citrus on the nose, the power of the Rousanne comes through in a wine of strength and structure.
The white Beaucastel Vielles Vignes 2011 is 100% Rousanne, from 90 year old vines. Powerful and concentrated with a long finish, this wine undergoes several changes as it ages, warns Haug-Adrion, becoming orangey-brown and almost oxidated in the mid-phase before regaining its characteristics a decade on – this time with more honey, smoke and roasted almonds on the nose and palette.
The red Châteauneuf-du-Pape 2009 contains all 13 varieties of grapes, with 35% Mourvedre which brings tannic structure and ageing potential to the wine. It has only 25% Grenache and 10% Counoise. Here I also learn quickly to comprehend the flavours of 'garrigue', encountered for the first time in all its glory. "Ours is not a typical Châteauneuf," says Haug-Adrion. The 2005 red Châteauneuf, in contrast, is more complex with more rustic notes and reduced fruitiness. The 1995 goes beyond. "Now the 13 varieties are linked together like musicians," he adds, waxing poetic. "In the early stages, the wine is like rock music, big and bold. Later, it becomes mellow, like good jazz, before transforming into classical opera!"
The grand finale was a tasting of Hommage à Jacques Perrin, Châteauneuf-du-Pape 1998. A truly spectacular wine with a long ageing potential, it is made of grapes from old Mourvèdre vines. Ripe and silky tannins, it contains cherry notes and combines strength and finesse with a long finish. Hommage has been awarded 100 points by Robert Parker, and little wonder. It is true homage to a man responsible for creating a brand name which is always respectfully acknowledged as one of the perennial stars in the winemaking firmament.
Chateau de Beaucastel, Chemin de Beaucastel, 84350 Courthézon, France
You might also like