Prince Robert of Luxembourg could be described as royalty in more ways than one. Besides being a prince of Luxembourg, he also heads Domaine Clarence Dillon, owner of Bordeaux's quietly elegant First Growth, Château Haut-Brion, along with the Robert Parker favourite, La Mission Haut-Brion, the new-kid-on-the-block Chateau Quintus and now yet another new acquisition, Château L'Arrosée, a Grand Cru Classé estate in Saint Emilion.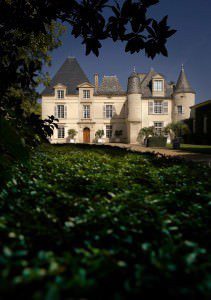 It might seem a little surprising to find Prince Robert sitting in the lounge at the Royal Club at the Leela Palace, Bangalore. After all,India is far from being a market of any great significance for Domaine Clarence Dillon. But consider the fact that European wines are making a big push towards Asia, the developing market with a new yen for expensive wines, and it all makes sense.
But Prince Robert has another reason to come to India, he confides. "This is a country I've loved and spent time in as a young man," he says. As a young man, the prince had backpacked through India and Nepal as often had many young students, after college. And has he noticed any changes? "It's daunting to see the change," he confesses. "I have always wanted to come back, ever since 1991. However, this is a business trip, and I have a hard time mixing business with pleasure."
That evening, under a starlit sky, Bangalore's wine lovers are introduced to the best of Bordeaux by Prince Robert himself. The six course dinner is an opportunity for him to meet some of the Indian wine cognoscenti and to give them a taste of Domaine Clarence Dillon's exceptional wines. As each course arrives at the table, all the wines of Château Haut-Brion and La Mission are poured: from La Clarté de Haut-Brion 2009 and La Chapelle de Mission Haut-Brion 2009 to La Clarence de Haut-Brion 2008 and Château La Mission Haut Brion 2001. Finally, the Château Haut-Brion 1998 and the Clarendelle Amberwine with dessert.
(Full interview with Prince Robert in Sommelier India Wine magazine April-May 2013)